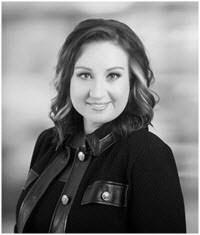 Patricia McLeod talks about how she found her current board opportunities and shares some key factors for getting prepared for those roles.
How did you find out about your two most recent board appointments?

I heard about the elections for Calgary Co-op through its member communications newsletter and then again on the ICD postings. The Co-opboard of directors had done a board skills gap analysis and was looking for candidates with commercial legal background, financial literacy and real estate development experience, all of which I have. I saw the posting in September 2015, began the applications process and was appointed to the board in April 2016.
In respect of my recent appointment to the amalgamated Alberta Innovates board,January 2016, I was approached by a recruiting agency who was seeking names and interest for board candidates for the Alberta Innovates crown corporations. Someone in my network had shared my name with the recruiter.(I still don't know who that person was.) This shows the value of networking!
How did you prepare for the board interviews?
I researched online to get a better understanding of the organizations. I found press releases, reviewed financials, and obtained as much information as I could from the recruiter (where one was involved).  Recruiters make preparing for interviews much easier because they can give you background information such as the board's timeline, hiring criteria and basic information on the board role. It's also helpful if you can find out if the company is going through challenges or changes that would present certain challenges to the board or the organization in the near future. It's also helpful to find out why they are recruiting a new board member – standard board succession planning or is there a specific need or skillset that is being sought. Another important factor to know is the time requirements to serve on the board, and being sure you can manage it within your schedule.
What are the unique skills/expertise that you feel contributed to your successful board appointments? 
In addition to my legal career, I have significant compliance and ethics training, corporate social responsibility, and good government relationships.  I also have skills and experience in governance, and working on boards that are in transition.
What was your due diligence process to determine if it would be the right fit for you to join these boards?
I was really reflective on what I was hearing in the interview. I paid close attention to what the recruiters and interviewers are focused on in the conversations. Ialso try to find out the relationship of the board to CEO and Management. I think about what type of board I want to be a part of and what value I bring to the table. Most importantly, I took my time to consider all the information, gathered through the interviews, my research and any red flags.
What are the top 3 tips you would recommend for women that are board-ready to help get themselves on a board?
1 – Know your value and articulate it well. Have your elevator pitch prepared. You have to be able to describe succinctly what value you bring to a board. Also, it's very important to have a good board resume prepared and ready to share upon request.
2 – Most boards have a basic consistent set of skills requirements plus unique industry specific requirements. But if you are highly specialized, look for specific niche boards where your background fits that matrix and will showcase your value very well for that particular industry.
3 – Networking is everything! It's always beneficial to be known for your unique skill set and interpersonal strengths. Boards will research to see if you are likable, trustworthy and good to work with.