About WGOB
Women Get On Board Inc. (WGOB) is a leading member based company that connects, promotes and empowers women to corporate boards. We do this through an engaged community of women and men in Canada committed to advancing gender diversity in the boardroom.
Our Values
Be authentic
Be passionate in everything we do
Be engaged and take initiative
Be communicative beyond expectation
Log into your Women Get On Board Membership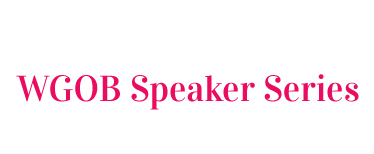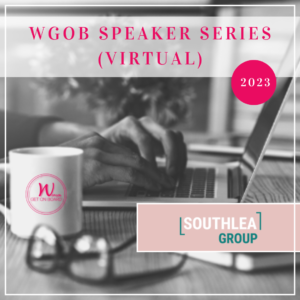 WGOB Speaker Series: Part 2:
Director Compensation in 2023
Sponsored by: Southlea Group
Next Session – March 30, 2023
More Information Here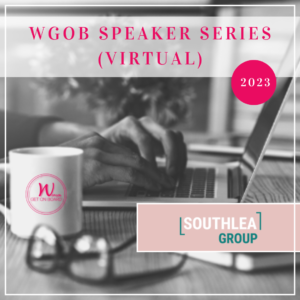 WGOB Speaker Series: Part 3:
Linking ESG Priorities and Incentives
Sponsored by: Southlea Group
Next Session – June 8, 2023
More Information Here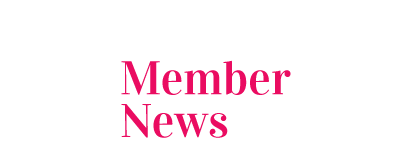 Recent Member Board Appointments
Mina Mawani – LCBO

Pamela Winsor – Oxford Immune Algorithmics

Ginny MacDonald – Nature Conservancy of Canada (NCC) – Atlantic Regional Advisory Board

Marilyn Spink – Star Diamond Corporation (TSX: DIAM)

Natascha Kiernan – Green Impact Partners (TSXV: GIP)

Pam Laycock – Vice-Chair – Girl Guides of Canada

Stephanie Bird – IGPC Ethanol Inc.

Cyrielle Chiron – Canadian Advisory Board – Open Banking Expo

Cheryl Burt – Autism Canada

Nicki Griffin – Calgary Horticultural Society

Christine Wellenreiter – Vice-Chair – Skilled Trades Ontario / Métiers spécialisés Ontario
Shelley Williams – Technical Safety BC

Christie Stephenson – Co-operators

Dee Patterson – Elexicon Energy

Lisa Swartzman – Prana Organic

Paula Frederick – Ontario Sports Hall of Fame

Audra Davies – Vitality Products (TSXV: VPI)

Susan Taves – Enova Power Corporation

Shelley Williams – Bank of Canada

Judith Athaide – CPPIB

Tracy Primeau – Ingenium (Board of Trustees)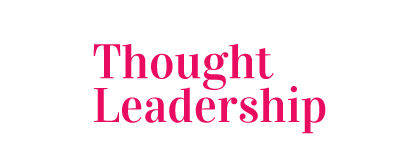 Women Get On Board
2023-03-21T13:40:07+00:00
By Women Get On Board|2023-03-21T13:40:07+00:00March 21st, 2023|Publications|
Do boards belong to everyone, and if not, what do we need to do to fix them? In a new article, WGOB member Shona McGlashan demystifies the concept of board inclusion and explores how to deliberately create an inclusive board culture that ensures that boardrooms really do belong to everyone. It's the first in a series she's writing for the Institute of Corporate Directors.
Read the article: Inclusive boards: Demystifying the "I" in DEI
I have greatly appreciated WGOB as I have transitioned my career to board work. WGOB continues to be a source of great information and provides a sense of community.
Anne-Marie Vanier,

Board Director at Gore Mutual Insurance and LawPRO Independent Director and Consulting Actuary of AMVanier Consulting
As I continue to work with the organization (WGOB), I can share with you this is an amazing firm with specially skilled professionals who are devoted to its membership and ensuring that they provide the resources to help foster the excellence of board governance. Deborah, her team, and her panel of subject matter expert presenters take great responsibility in delivering content that is timely and relevant.
Bonnie Chwartacki,

Corporate Board Director | Executive Leader
I have appreciated the ongoing support of Deborah since joining WGOB. The events/programs and networking opportunities offered are very beneficial.
Shari Mogk-Edwards,

Founder, Shari's Picks Consulting
This [shortlist report] is a first class package, process and outcome! The results exceeded expectations as we have sourced our last two board members, not to mention a roster of first class candidates, through WGOB — so thank you!
George Horhota, B.A., J.D.,ICD.D. ,

Co-Founder at The Brockton - Cowork Management Services
Terrific Women Get On Board workshop, with 20 executive leaders. Packed with practical, actionable insights. Networking off the charts! Session facilitated by Deborah Rosati FCPA, FCA, ICD.D & Kelly McDougald, Corporate Director in Residence. A good morning investment. Consider becoming a member if you are a Woman seeking BOD/BOG appointments.
Gail Johnson Morris, MBA, DBA,

Board of Governors, Durham College
I am excited and honoured for my appointment to Chair of the Board for OPG. Although I possessed the requisite experience and skills for my board positions, WGOB facilitated the expansion of my network and broadened my opportunities.
Wendy Kei, CPA, CA, ICD.D,

Chair of the Board for Ontario Power Generation Department of Audit Committee at Transport Canada - Transports Canada