Log into your Women Get On Board Membership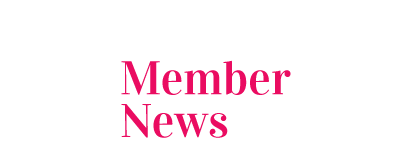 Member Board Appointments
Recent member board appointments:
Shaheen Yazdani – Scientists in School

Sheila Leggett – Cielo Waste Solutions (CMC-CVE)

Kendra MacDonald – Newfoundland and Labrador Liquor Corporation

Deborah Peacock – Westwater Resources, Inc. (NYSEAMERICAN: WWR)

Liza Aboud – Board of Governors of the Notary Foundation of BC

Liza Aboud – Canadian Internet Registration Authority (CIRA)

Kelley Irwin – Lakefront Utility Services Inc.

Brooke Hunter – UNIBA Partners

Kim Butler – Mindbridge AI
Shamshad (Sham) Madhok – Chair – York University Alumni Board

Shamshad (Sham) Madhok – York University Board of Governors

Monica Flores – Council for Services to Children and Adolescents at the Montreal Children's Hospital

Monica Flores – McGill University Faculty of Medicine

Barbara Boyd – Lifeist Wellness Inc. CVE:LFST

Paulina Hiebert – Board of Governors – Trez Capital

Laura Sullivan – Platform Calgary

Stephanie Bird – Plastic Oceans Canada

Lindsey Arseneau-MacKinnon – Lakefront Utility Services Inc.

Joyce Chehade – Annie Parker Foundation
Leanna Falkiner, MSc, ICD.D, serves on the boards of Coast Capital Savings Federal Credit Union and the North York General Hospital Foundation. Leanna is CEO of evoQ International, a strategy consultancy focused on helping companies across the financial services sector excel in the digital economy. Research shows that board diversity generates better financial performance, improves overall decision-making, and encourages innovation. That's why our mission at Women Get on Board Inc. (WGOB) is to get more women on boards. We are passionate about improving representation across boards, including those of diverse gender, ethnicity, experience, age and experience. [...]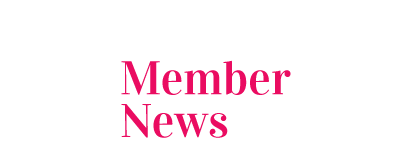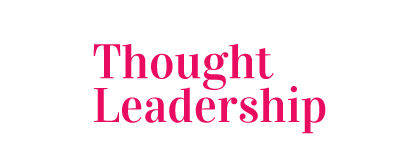 Women Get On Board
Agents of Change: Alyssa Barry and Caroline Sawamoto, Principals & Co-Founders of irlabs
Women Get On Board Inc. (WGOB) is a member-based company that connects, promotes and empowers women to corporate boards. This is the first installment of Agents of Change, our new series that profiles women in the WGOB community who are taking exemplary actions to champion board diversity.
Alyssa Barry and Caroline Sawamoto, Principals & Co-Founders at irlabs, specialize in shareholder communications and driving change on corporate boards. With decades of experience in investor relations and shareholder activism, the pair […]
Deborah Rosati, FCPA, FCA, ICD.D
#My3words for 2022 are light, lift and laugh.
Before I tell you why I chose these words, let me tell you what #my3words means. In 2015, I read about Chris Brogan's idea of choosing 3 words each New Year. I've been choosing my own 3 words ever since (read my full list below). These 3 words serve as guideposts for my path and my choices for the upcoming year. They help me keep my goals and values at the front and centre of everything I do. They remind me to work on things that matter and cast-off actions that […]
Sandpiper has made many, many meaningful connections through Women Get On Board's vast network. WGOB provides qualified board members with access to some of Canada's top corporate board opportunities, and is equipping the next generation of women corporate directors with the skills, knowledge and confidence to be most effective in the boardroom.
This [shortlist report] is a first class package, process and outcome! The results exceeded expectations as we have sourced our last two board members, not to mention a roster of first class candidates, through WGOB — so thank you!
Terrific Women Get On Board workshop, with 20 executive leaders. Packed with practical, actionable insights. Networking off the charts! Session facilitated by Deborah Rosati FCPA, FCA, ICD.D & Kelly McDougald, Corporate Director in Residence. A good morning investment. Consider becoming a member if you are a Woman seeking BOD/BOG appointments.
I am excited and honoured for my appointment to Chair of the Board for OPG. Although I possessed the requisite experience and skills for my board positions, WGOB facilitated the expansion of my network and broadened my opportunities.