Log into your Women Get On Board Membership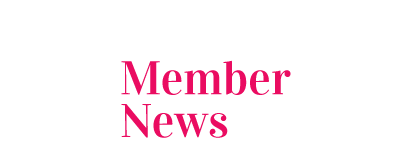 Member Board Appointments
Recent member board appointments:
Lori Beausoleil – NEO Exchange

Katherine Macklem – Chair – Thousand Island Parkway Trail Advisory Committee (TIPTAC)

Kimberly Marshall – Chair – West Park Health Care

Norma Beauchamp – HLS Therapeutics (YSX:HLS)

Anar Popatia – Transparency International Canada

Darlene Kelly – Converge Technology Solutions Corp. (TSE: CTS)

Joanna Lohrenz – Grand River Hospital

Kathryn Craig – Atlantic Pilotage Authority

Rosemary McCrie – Kindred Credit Union

Monica Rovers – Imperial Helium Corporation (TSXV:IHC)

Marie-Pierre Dhers – TwingTec AG

Valarie Sorbie – Neighbourly Pharmacy (TSX: NBLY)

Sarah Bull – Royal Ontario Museum

Sandra Roberts – Shinhan Bank of Canada, Subsiduary of Shinhan Bank Korean/Shinhan Financial Group (NYSE:SHG)

Stephanie Hart – Giyani Metals Corp (CVE:EMM)

Rachel Goldman – Red Pine Exploration Inc. (TSX-V: RPX)
Ana Nunes – Vice Chair of the Strategic and Risk Management Committee – Achēv

Michelle Robitaille – Chambre de commerce de Gatineau / Presidency of Export Outaouais

Michelle Robitaille – Cilex

Anne Fitzgerald – LifeSpeak Inc. (TSX:LSPK)

Stacey Mowbray – Dentalcorp Holdings Ltd. (TSX:DNTL)

Carol Gabanna – Canadian Centre for Accreditation

Maureen O'Connell – Filament Health

Sharon Squire – Vice-Chair – Royal Ottawa Health Care Group (hospital) Board of Trustees

Maureen O'Connell – HHGlobal

Theresa Firestone – Cybin Inc. (NYSE:CYBN)

Sarah Jordan – Retail Council of Canada

Christine Gillespie – Chair – Transportation Committee – Fertilizer Canada and The Fertilizer Institute

Sam Drier – Powerex Corp.

Theresa Firestone – AdMare
Christine Gillespie ICD.D, MBA, is a corporate director who has served on the boards of Neptune Bulk Terminals, the Calgary Economic Development Board, and the Highbanks Society.  She has additionally served on several subsidiary and joint-venture boards in both fertilizer and ocean shipping in Europe and North Africa. Ms Gillespie is VP, Transportation, Distribution and Logistics with Nutrien in Calgary. What drove your interest in serving on boards? Board service enriches and enhances my professional experience. I've had a long and rich career with Nutrien and wanted to understand how other leaders thought and approached [...]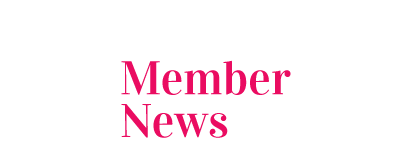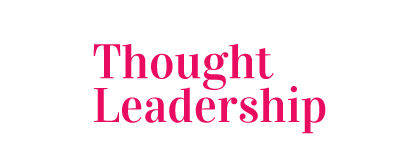 Deborah Rosati, FCPA, FCA, ICD.D
Introduction
According to a Harvard Business Review article called "Research: When Women Are on Boards, Male CEOs Are Less Overconfident," having more women on boards yields better results for shareholders because having female board members helps temper the overall confidence of male CEOs.
As CEO and Founder of Women Get On Board Inc. (WGOB), my goal, quite simply, is to get one more woman on a board, one woman at a time. In my over 35 years as an executive, corporate director and entrepreneur, I have observed that many women face the same stumbling block as they work to […]
Women Get On Board
Women Get On Board Inc. (WGOB) is a member-based company that connects, promotes and empowers women to corporate boards. On October 5th, WGOB held a virtual webinar on Elevating Your Board Effectiveness. The event was sponsored by BMO, WGOB's national strategic partner. The session provided practical insights, intelligence and tools to empower women with the skills and confidence to lead and serve on boards.
Sheri Griffiths, Senior Vice President & Head of Ontario Canadian Commercial Banking at BMO &
Executive Sponsor, BMO for Women, kicked off the event.
"At BMO, we have a rich history of supporting […]
Sandpiper has made many, many meaningful connections through Women Get On Board's vast network. WGOB provides qualified board members with access to some of Canada's top corporate board opportunities, and is equipping the next generation of women corporate directors with the skills, knowledge and confidence to be most effective in the boardroom.
This [shortlist report] is a first class package, process and outcome! The results exceeded expectations as we have sourced our last two board members, not to mention a roster of first class candidates, through WGOB — so thank you!
Terrific Women Get On Board workshop, with 20 executive leaders. Packed with practical, actionable insights. Networking off the charts! Session facilitated by Deborah Rosati FCPA, FCA, ICD.D & Kelly McDougald, Corporate Director in Residence. A good morning investment. Consider becoming a member if you are a Woman seeking BOD/BOG appointments.
I am excited and honoured for my appointment to Chair of the Board for OPG. Although I possessed the requisite experience and skills for my board positions, WGOB facilitated the expansion of my network and broadened my opportunities.