Log into your Women Get On Board Membership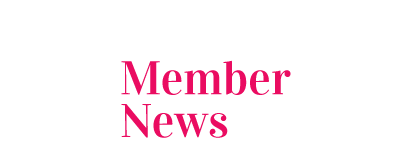 Recent Member Board Appointments
Adriana Urtasun – Feeding Canadian Kids

Kashmera Self – Honourary Chair – Economic Club of Canada

Jennifer Sondergaard – Canadian Real Estate Association

Cybele Negris – AGF Management Limited (AGF) (TSX:AGF.B)

Lori Sterling – Spark Centre for Commercialization and Innovation

Jaclyn Moody – North York General Foundation Board of Governors

Iris Almeida-Côté – Citizenship and Immigration Canada – Departmental Audit Committee

Lee Bennett – March of Dimes
Jody Peck – Theatre Network

Leah L. Carey – Saltire Foundation Canada (SFC)

Sharon Squire – Chair – The Royal Mental Health Centre

Rachel Huckle – The Northwest Company Inc. (TSX: NWC)

Lara Zink – Special Olympics Canada

Beth Tyndall – Mental Health Commission of Canada (MHCC)

Nadia Martel – Evol

Evelyn Foo – Olive Resources Capital Inc. (CVE: OC)

Iris Almeida-Côté – College of Patent Agents and Trademark Agents
Women Get On Board Inc. (WGOB) is a member-based company that connects, promotes and empowers women on corporate boards. This is the fourth WGOB member showcase on #BoardDiversityMatters - Agents of Change, our series that profiles our WGOB members who are taking exemplary actions to champion board diversity. Corporate director Judith Athaide still thinks about a girl scout activity from back when she was a child. It was a relatively simple game. Each girl was given a list of twenty survival items, and she was to select the ten that were most necessary to survive [...]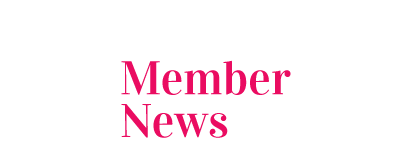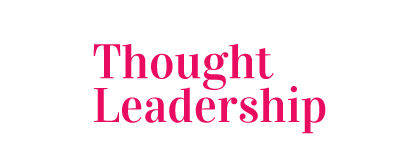 Women Get On Board
In this article from IFC, authors Alexandre Di Miceli and Angela Donaggio explore the existing research linking a higher proportion of women in business leadership to overall company performance. Not only do they identify substantial evidence connecting increased gender diversity at the top with enhanced environmental, social, and governance standards, but they identify equally strong evidence connecting better ESG with stronger corporate performance.
Read the full article here: Women in Business Leadership Boost ESG Performance
Women Get On Board
On the Bruce Singer Podcast, Canadian entrepreneur Bruce Singer is joined by leading entrepreneurs, influencers, CEOs, CFOs and change-makers who share their insights and experiences with a focus on the Canadian landscape. WGOB Founder & CEO Deborah Rosati joined Bruce on his podcast to speak about elevating your board leadership, inclusion, board trends and women serving on boards.
Listen on Spotify:
https://lnkd.in/gdR3XjcK
Listen on Apple:
https://lnkd.in/gWSePcdv
Video version:
https://youtu.be/8KqVFOPHw9E
I have greatly appreciated WGOB as I have transitioned my career to board work. WGOB continues to be a source of great information and provides a sense of community.
As I continue to work with the organization (WGOB), I can share with you this is an amazing firm with specially skilled professionals who are devoted to its membership and ensuring that they provide the resources to help foster the excellence of board governance. Deborah, her team, and her panel of subject matter expert presenters take great responsibility in delivering content that is timely and relevant.
I have appreciated the ongoing support of Deborah since joining WGOB. The events/programs and networking opportunities offered are very beneficial.
This [shortlist report] is a first class package, process and outcome! The results exceeded expectations as we have sourced our last two board members, not to mention a roster of first class candidates, through WGOB — so thank you!
Terrific Women Get On Board workshop, with 20 executive leaders. Packed with practical, actionable insights. Networking off the charts! Session facilitated by Deborah Rosati FCPA, FCA, ICD.D & Kelly McDougald, Corporate Director in Residence. A good morning investment. Consider becoming a member if you are a Woman seeking BOD/BOG appointments.
I am excited and honoured for my appointment to Chair of the Board for OPG. Although I possessed the requisite experience and skills for my board positions, WGOB facilitated the expansion of my network and broadened my opportunities.