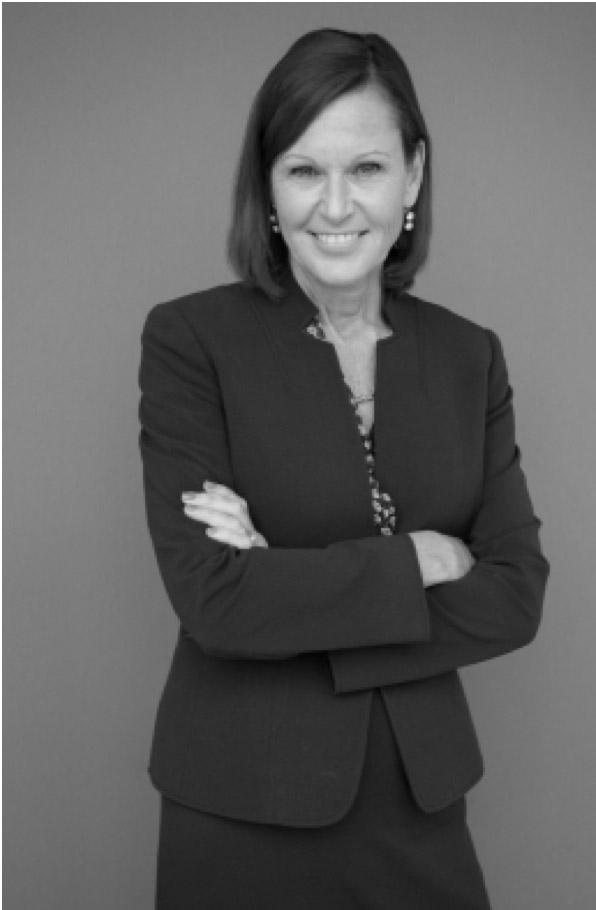 Norma Beauchamp is a member of numerous boards, including Acerus Pharma and Aurora Cannabis. She Chairs the Governance Committee for both. Norma was previously Senior Vice President with Bayer Healthcare and the President & CEO of Cystic Fibrosis Canada.
How did you get started as a board director?
After I made the tough decision to leave the pharmaceutical sector, I talked to some women that I really respected. One of them was Annette Verschuren, who was President of Home Depot Canada. She suggested that with my background as a senior leader in a global pharmaceutical company, I could make a second career as a board member. That's where my interest came from. To start developing my board career, I joined the board of the Breast Cancer Society of Canada, then Providence HealthCare and ST. Joseph's Health Centre which were more fundraising boards. Those experiences led to the board of Eve Medical, which is a start-up private company. I've been on that board for about five years. That in turn led to my first public board with Acerus Pharma and then the board of MedReleaf. We were acquired by Aurora, and I was invited to join the new Aurora board.
How did your international experience with four years in Germany heading marketing for a global business unit contribute to your board journey?
We were thinking through products to develop and launch 10 to 15 years from now. The long-term strategic perspective was very different. We were working and collaborating as a team at the global level, making plans to execute in collaboration with regions. Canada represents about 1% of the world market for these products. I was working with markets like the US and Europe that represent 80% of the world market. The shift in thinking was at a higher level. On a personal level the experience for me and my children was extraordinary and enriching.
Many women start with non-profit board positions, but have difficulty translating that experience into a paid board position with a for profit company. Did your non-profit board experience contribute to your success?
As president CEO of Cystic Fibrosis Canada, I worked intimately with the board of directors on all the critical board issues such as governance and audit issues. The non-profit learnings were extraordinary examples of good governance for me in terms of what I can bring forward. Capture different learnings from your non-profit boards to help you grow. You need to be self aware of where you need to grow. Had I not had those experiences it would have been harder for me moving into a corporate or private board. Also, the ICD and the Rotman School of Management's Director Education Program was another key component in preparing me to serve on public and private boards.
Were you concerned about reputational risk in joining the board of a medical cannabis company?
Thank goodness we have pharmaceuticals and medical devices to help people with different diseases. I'm a breast cancer survivor. If it weren't for medication, I would not be around today. But those medications don't necessarily work for everyone. There are people who are suffering and in pain. They need alternatives. I believe medical cannabis is an important alternative for many people.
How does being on the board of a cannabis company differ from being on the board of a traditional pharmaceutical company?
I joined the MedReleaf board right before it went to IPO. Our board had to weigh in quite a bit. There was so much going on and the speed of this industry is so fast. Everyday there was something new. These were young leaders that were growing and developing; aggressive, assertive and moving forward. As a board we were advisors and coaches and really had to weigh in.
What are your board goals at this point moving forward?
I would like to expand my chair experiences beyond governance, be it a board chair or another area. I'd also like to diversify outside of health care into other sectors. One of those is cleantech. As you can tell, I'm very inquisitive. My board goals moving forward continue to be helping companies grow shareholder value and continue learning.
What are some of your key strategies for networking?
When, all of a sudden, I was no longer part of a big organization I had to start over from zero. The key to networking is connecting, learning and helping others. We have so much to learn from others and you've got to approach it that way. Secondly, I really enjoy getting to know new people and learning about different people's lives or experiences. There's always something that you can learn through a connection. Then you can help them, or they can help you learn. It just opens doors. The key is to keep those doors open.