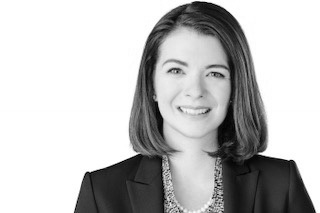 Natascha Kiernan, J.D., CDI.D serves on the board of Canada WTX Inc. and Zenabis Global, Inc (TSX: ZENA). She was previously Counsel at Skadden, Arps and provides strategic financial advisory consulting services.
You had a successful career as an M & A lawyer at a top tier firm in London. What led you to leave your practice and pursue board work?
For a long time, I believed that I was on track to be an equity partner. Then, when my daughter was born, she was extremely unwell and needed multiple surgeries. We ended up moving from London to Boston to be near the children's hospital there. We really had to make a decision that one of us was going to take a temporary step back. Then my husband got a very good offer in Vancouver, which is where we are from, and we decided that I would leave the big law path for now. Luckily, our daughter is all fine and sorted out now, but it was such a drastic situation. I just went on faith that I would figure out the next steps at the right time. In a weird way, that allowed me to take a leap that would have been very hard to take without something intervening like that. But it's worked out great.
How did you start your board path as you adjusted to this enormous set of life changes?
I'd had boards in the back of my mind but didn't know if there were opportunities for somebody mid-career and not on the brink of retirement. My father knew Michele Ashby [of ACE Board Training for Women] and suggested I speak with her. That was a catalyst for me. I didn't think I needed a lot of technical governance training. What I really needed was the training it provided that enabled me to build my network and find opportunities. It really motivated me to get out there and network in a very positive and effective way.
Can you describe your practical approach to networking?
On completing that course, I just really started putting myself out there in a very gentle way by asking my circle if they knew people on boards who might have coffee with me. I would describe my background and say that I'd like to get involved with a board, and then ask about their experience. Business networking had always seemed like a burden. I didn't really know how to approach it. This way the goal is just to learn how other people had gained board experience, instead of meeting people and expecting them to give me a board seat. It took a lot of the pressure off and it was enjoyable. I started meeting a lot of really interesting, smart, dynamic people who have been incredibly helpful. The networking I've done would have been worthwhile to me on a personal level even if it produced no results professionally, just because it's been so interesting.
Once you started networking, what clicked for your first board position?
I had interviewed with maybe four or five public company boards, but none of them were the right fit. Then, the public company, Zenabis Global, I currently serve on approached me. They heard about me through the training that I had done, but also through two separate contacts that I had spoken with in networking, even though I didn't know it. All that networking I did came full circle and really paid off.
What has been your biggest learning as a board member?
Finding that balance and the right level of responsiveness. It's sort of walking that line between giving my view when it's needed and solicited and standing back and letting management do their thing when it's not necessary or needed.
How would you advise your younger self knowing what you know now?
When I was younger, I believed that I had to be on this very narrow path and a very specific career trajectory, and I was completely focused on it. Now, I would say to myself, "Get the experiences, take the challenging work on, but also don't be afraid to take side steps. Sometimes it's ok to take a leap."
You need a certain level of training in a specialty, but don't be afraid to take what might seem like a risk when it comes along. I think there's more opportunities to go back and forth between these paths than people realize. Take a year to go with a startup or do something different. It's not necessarily the career killer that sometimes people might feel it to be. It could be the best thing you've ever done.