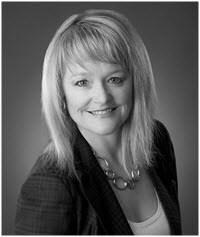 Laurel Murray shares her insights on what it is like to serve on a Crown Corporation Board.
How did you get appointed to a Crown Corporation Board?  
While I was consulting, I had an engagement doing work with financial management practice, working with Dalton McGinty.  They help with financial management and risk management. And they were looking for people with experience on Boards with good skills, and they also wanted to have diversity on their Board. I was invited to apply for this new role. They gave me an option of 3. I interviewed first with LCBO an got selected.
What is unique about serving on a Crown Corporation Board versus a For-Profit Board?  
With respect to the LCBO, there are more similarities than differences.  Commercial Crown has a very strong for profit focus.  The Board of Directors has a fiduciary responsibility for governing the organization and has the authority to do so, similar to the private sector.  Audit committees and HR committee are sub-committees of the Board of Directors. With respect to the LCBO, as in the private sector, the Board delegates authority to the Audit Committee for financial oversight.  The major difference between a Crown Corporation Board and a for-profit Board,is with respect to the appointment of Board members.Unlike the private sector, where the Board nominates members for appointment, with the Crown the Board recommends names but the government, as the sole shareholder also nominates members and has the exclusive authority to appointment members to the Board.
What is the most significant contribution that you made while serving on the LCBO for 10 years?
I chaired the Audit Committee and enhanced the effectiveness of the committee during my tenure. I was the lead Board member in the review and recommended approval of the annual audited financial statements, the development of LCBO's Enterprise Risk Management regime and the revitalization of the corporation's internal audit function.  As Audit Committee chair and the only professional accountant on the Board at the time, I led the oversight of LCBO's successful conversion to IFRS.
What advice would you make about seeking Board opportunities for a Crown Corporation?  
Determine what unique skills and expertise you have to offer and do research to identify provincial and/or federal Crowns where these skills and expertise may be of greatest benefit and where you have an interest.  At the Ontario level, there is a public appointments secretariat that outlines all of the provincial Crowns as well as Board members and their related terms of service.  Complete an application on line and look to follow up with the Secretariat.   If you don't have extensive skills and/or expertise, it's often beneficial to seek Board experience on a not-for-profit organization to build up your experience. It also provides opportunities for you to network with others who can often be invaluable in recommending you for other Board seats.
What key learnings can you take from serving on a Crown Corporation and apply to a For-Profit Board?  
I learned a tremendous amount during my time on the LCBO Board; both technical skills and experience through chairing the Audit Committee for a corporation with annual revenue in excess of $5B, and in the discussions and work of the full Board. I have learned that my financial expertise as a Chartered Accountant combined with my Audit Committee Chair experience and lead Board member in the development and oversight of ERM are additional learnings and expertise that are relevant to serving on a for profit Board.
If you are interested in finding out what Ontario Public Appointments are available, please visit https://www.pas.gov.on.ca/scripts/en/advertPositions.asp.