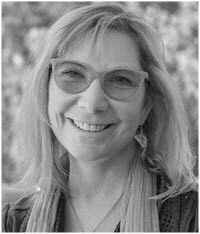 Carol Darling speaks about her experience serving on an Arts board.
Why did you join Canada's National Ballet School's (NBS) board?
My daughter was a student at NBS, so I became familiar with the school as a parent. When my daughter graduated, I realized that I still had a passion for the institution. My career background is in TV broadcasting and I started thinking about how the ballet school could use media to extend their reach across the country. I approached the artistic director about using video and other media to gain exposure for the NBS. Ten years ago this was breaking new ground.  She too had embraced this vision and asked me to become a volunteer. I was brought in for an interview and subsequently invited to join as a board member. This was an exciting opportunity to contribute my own business skills to make a difference in a wonderful Canadian arts institution, particularly in development of expanded strategic objectives.
What due diligence did you undertake to get comfortable joining the NBS board?
I set out to understand as much about the institution as possible. I had a lot of previous exposure during the time my daughter attended the school. I continued to learn about their particular bylaws, strategic planning activities, etc. It's necessary to understand the mission and mandate of the organization, as this is a big part of being a board member. I had even more opportunities to learn once I joined the board because NBS provides orientation for new board members on an annual basis and a board member "mentor" which was very helpful in getting up to speed quickly.
What do you think is the value-add that you bring to the board?
The NBS board is made up of several different types of representatives. Some are senior executives from a variety of disciplines in the corporate world, while others bring a wealth of knowledge from the arts, education and fund raising worlds. I bring a corporate perspective with expertise in building strategic plans and leading complex initiatives from inception to completion. I also offer a perspective based on my knowledge of media technology.  I have had the opportunity to contribute this expertise as NBS has developed new strategic plans and embraced several new international and national initiatives beyond the core professional dance and teacher training programs. I have had the opportunity to work in an advisory capacity with very talented staff in areas that they had not previously explored. Based on my previous experience in providing vision, building business plans, and dealing with the technology, I got to use these transferrable skills with NBS.
How have you managed the dual role as a board member having both fundraising and governance responsibility?
I see those two roles being intertwined in an arts organization. Assisting, wherever possible, in securing funds to support programs and initiatives is not in any way in conflict with providing good governance.
Board of Directors members have the fiduciary responsibility of governing in a sustainable manner by "ensuring the implementation of sound, ethical and legal governance and financial management policies and practice, as well as making sure the School has the necessary resources to advance its Mission". Board members are seen as Ambassadors for the school and really set the standard for other contributors.  Board members also actively participate in setting and supporting Strategic priorities.
For example, stemming from existing community programs and the vision to use new media to expand beyond the walls of the school, the NBS strategic priorities identified a key priority to "demonstrate dance's relevance through community engagement".  To realize this strategic priority, NBS created a program called "Sharing Dance", a multi-faceted program providing opportunities for youth and adults to get healthy, active and artistically engaged.  It includes an annual classroom program that is being extended into schools across the country using e-educational tools, specialized health and wellness dance programs for the aging populations and freely available dance routines for participants to learn an annual "Sharing Dance Day" community performance. In collaboration with staff, precedent setting sponsorships have been secured, that had previously been unavailable to NBS. Being part of something from vision to reality and ensuring the necessary funds are in place are all part of the same package – and extremely rewarding!
What is unique to the governance structure of NBS?
As the discipline of governance has evolved, NBS has continued to embrace best governance practices and a structure similar to public corporations.  While NBS is different than a corporate board because we don't have accountability to shareholders, we are responsible to both private and government donors.
There may be more opportunities to impart advice by working more closely with staff and  helping to open doors for sponsorships that goes beyond the standard corporate world. There are also wonderful events where you can participate behind the scenes, for example, at student dance performances. I feel privileged that I have been able to get involved on many different levels.