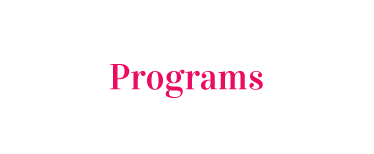 We thank the business leaders that share their insights and experience in our events to empower our participants to be more effective Corporate Directors. We believe in the spirit of giving back, to thank our speakers we make a donation to our charity partner, Dress for Success.
Beverly Behan
Jennifer Kirnbauer
Susan Brown
Judith Athaide
Stephen Pike
Liane Langstaff
Jennifer Muench
Vivian Lee
Anar Shamji Popatia
Jennifer King
Darren Jones
Sylvia Kingsmill
Hartaj Nijjar
Josée Morin
Richard Arthurs
Mary Larson
Milla Craig
Stephen Pike
Norma Beauchamp
Steve Latinovich
Kathleen Ritchie
Laurel Murray
Sheldon Gunn
Juliet Woodfield
Andrew Hung
Karla Mccarthy
Shane Klein
Allison Hakomaki
Sarine Mustapha
Leah Weatherill
Dianne Morrison
Karen Lockridge
Ilana Hechter
Jennifer Hustwitt
Elaine Roper
Mike Roberts
Sherry Porter
Monica Murray
Maureen Howe
Bev Park
Stephan May
Kim Butler
Jacqueline Gauthier
Lorraine Mastersmith
Deborah Rosati
Anna M. Alderson
Lori Ell
Dianne Morrison
Mark Warren
Susannah Crabtree
Lovey Sidhu
Cybele Negris
Vivian Lee
Natascha Kiernan
Diane Pettie
Patty Mcleod
Greg Peterson
Allison Hakomaki
Steven Jensen
Hesham Abourahma
Julia Davidson
Jack Graham, Qc
Elspeth Hagan
Jinny Chan
Silvia Montefiore
Trish Volker
Aida Cipolla
Craig O'Neill
Catherine Evans
Lori O'Neill
Lesley Luk
Mary Garden
Shona Mcglashan
Dr. Carol Liao
Colleen Pound
Morgan Campbell
Diane Pettie
Jennifer Gillivan
Cheryl Hodder
Tanya Van Biesen
Jennifer Nicholson (Ross)
Deborah Rosati
Kim West
Lorraine Mastersmith
Elaine Roper
Michael Tremblay
Sheila Leggett
Narmin Vasanji
Doug Haughey
Margie Parikh
Annalisa King
Alan Peretz
Geri Prior
David McFadden
Daryl Yeo
Nancy Chase
Richard Monkman
Heather Cheeseman
Brent Houlden
Wendy Kei
Mike Adlem
Andrea Orviss
Sue Paish
Rod Senft
Tina Woodside
Erin Runnalls
Tanya Sinclair
Laurel Murray
Byron Holland
Mary Larson
Belinda Bain
Alexandra Kindbom
Lorraine Mastersmith
Chris Cooper
Deborah Rosati
Julie Kothlow
Bob Elton
Bev Park
Elaine Wong
Lori Ell
Mark Livingston
Mark Smith
Lorne W. Segal
Lorraine Mastersmith
Dianne Morrison
Cathy Logue
Carol Darling
Raja Khanna
Paul Gryglewicz
Elke Rubach
Audrey Wubbenhorst
Nancy Chase, Cpa, Ca, Cia, Crma
Kim Butler
Brian Peters
Cathy Logue
Claude Haw
Deborah Rosati
Dr. Michael Hartmann
Lynn Beauregard
Anna Paluzzi
Kevin West
Sharon Ranson
Michael Rhodes Skutezky
Glenn Keeling
Kathleen Keller-hobson
Kathy Weston
Kelly Mcdougald
Lisa Melchior
Tom Muir
Susan Varty
Josée Morin
Lori O'neill
Rebecca Mooney
Elaine Roper
Tamara Paton
Jennifer Bouyoukos
Josée Morin
Gigi Dawe
Fariba Anderson
Laurel Murray
Beverly Topping
Photography & Video:
Events may be photographed and may be videotaped. If you have any concerns or questions please contact us at connect@womengetonboard.ca. The resulting images may be used in Women Get On Board advertisements including print and digital, electronic communications including event announcements, emails and on Women Get On Board's social media channels.