Since our founding in 2015, WGOB has seen the power of mentorship affect meaningful, real-world change when it comes to advancing gender diversity in the boardroom. That's why we launched our WGOB Mentorship Program in 2021 to promote women leaders and accelerate their corporate board journeys.
The WGOB Mentorship Program will match aspiring women corporate directors (Mentees) with accomplished leading and serving women corporate directors (Mentors) to elevate their board effectiveness and advance their board journey to a corporate board seat. The program will provide Guided Mentoring and incorporates key learnings from Deborah Rosati's 2021 published e-book How to Get Yourself On a Board and Peer-to-Peer Networking for the Mentees.

Upon the completion of this program, participants will receive verifiable digital credentials (via Credly) that can be shared anywhere.
Find out more
Third Cohort Now Sold Out

Find out more
1. Program Kick-Off Roundtable Session – Mentors/Mentees
Key Learning: Master the Foundations of Board Service

2. Interim Session – Mentees Only
Key Learning: Position Your Board Offer

3. Mid-Term Mentoring Roundtable Session – Mentors/Mentees
Key Learning: Get Board Interviews

4. Networking Session – Mentees Only

5. Interim Session – Mentors/Mentees 
Key Learning: Ace Your Board Interview

6. Program Completion & Key Learnings Roundtable – Mentors/Mentees
We are proud to reveal our WGOB Mentorship Program Mentees
The Mentee cohort comprises accomplished women who have more than ten years of senior management experience. Mentees registered for this program have aspirations to lead and serve on a corporate board.
We would like to thank our WGOB Mentorship Program Mentors
The WGOB Mentors comprise a diverse group of leading and serving women corporate directors in Canada committed to advancing board diversity. They will support our WGOB mandate to connect, promote and empower women to corporate boards.
Deborah Rosati, FCPA, FCA, ICD.D, GCB.D, CCB.D
Founder & CEO, Women Get On Board
Corporate Director
Sharon Castelino, MBA, LLM, ICD.D
Executive-in-Residence, Women Get On Board Inc.
WGOB Mentorship Program Advisory Council Members
Jennifer Laidlaw, Transformational Leader
Vinny Bhathal, Managing Partner, Chief Controller, Sprott Inc., Chief Financial Officer, SAM LP
Lori-Ann Beausoleil, Board member, Audit Committee Chair, Retired PWC Partner
Alyssa Barry, Principal & Co-founder of irlabs
Beth Tyndall,
Chief People Officer, Ontario Teachers' Pension Plan


Cheryl Fullerton, EVP People and Communications, Corus Entertainment
Janis Duncan, Founder, More Than An Occasion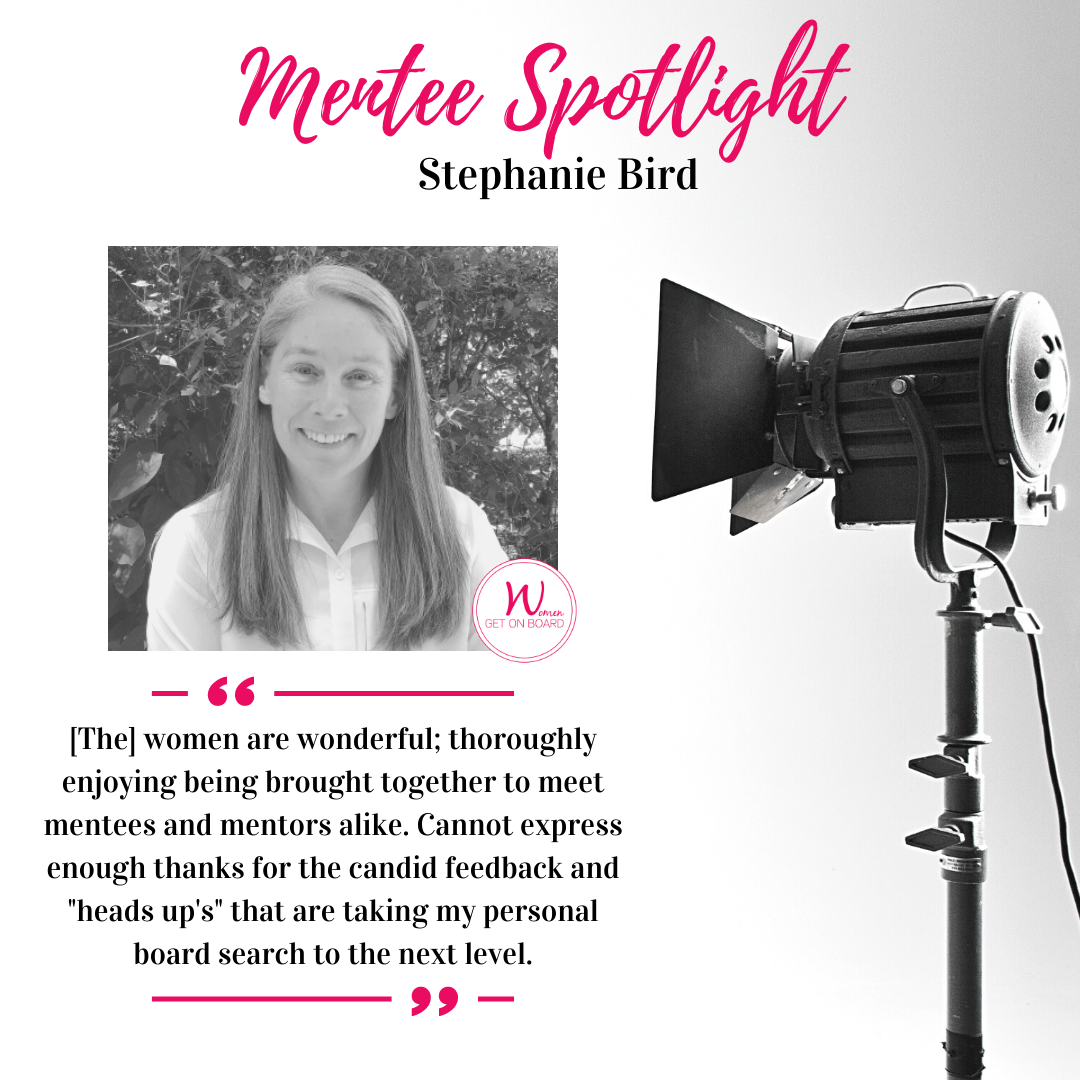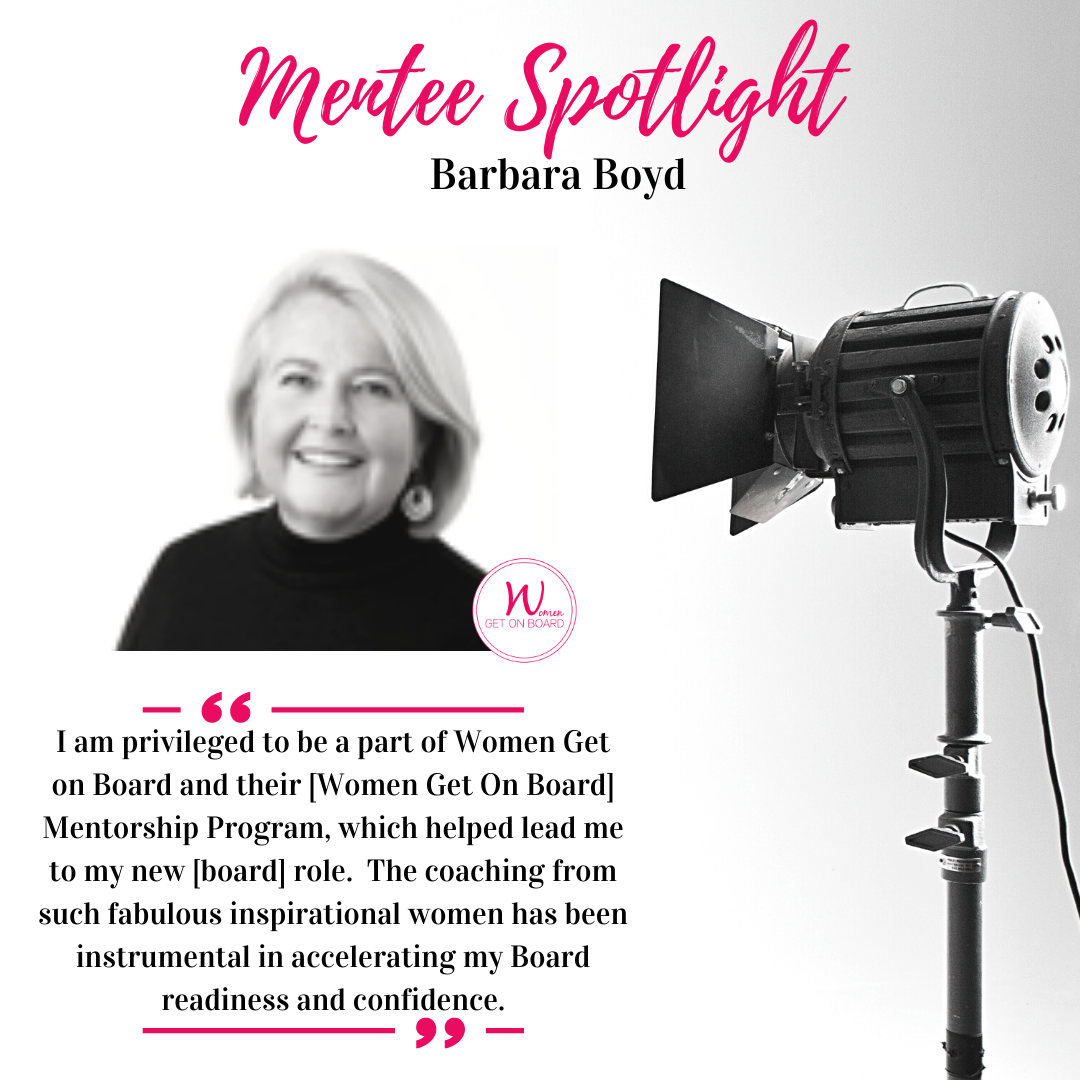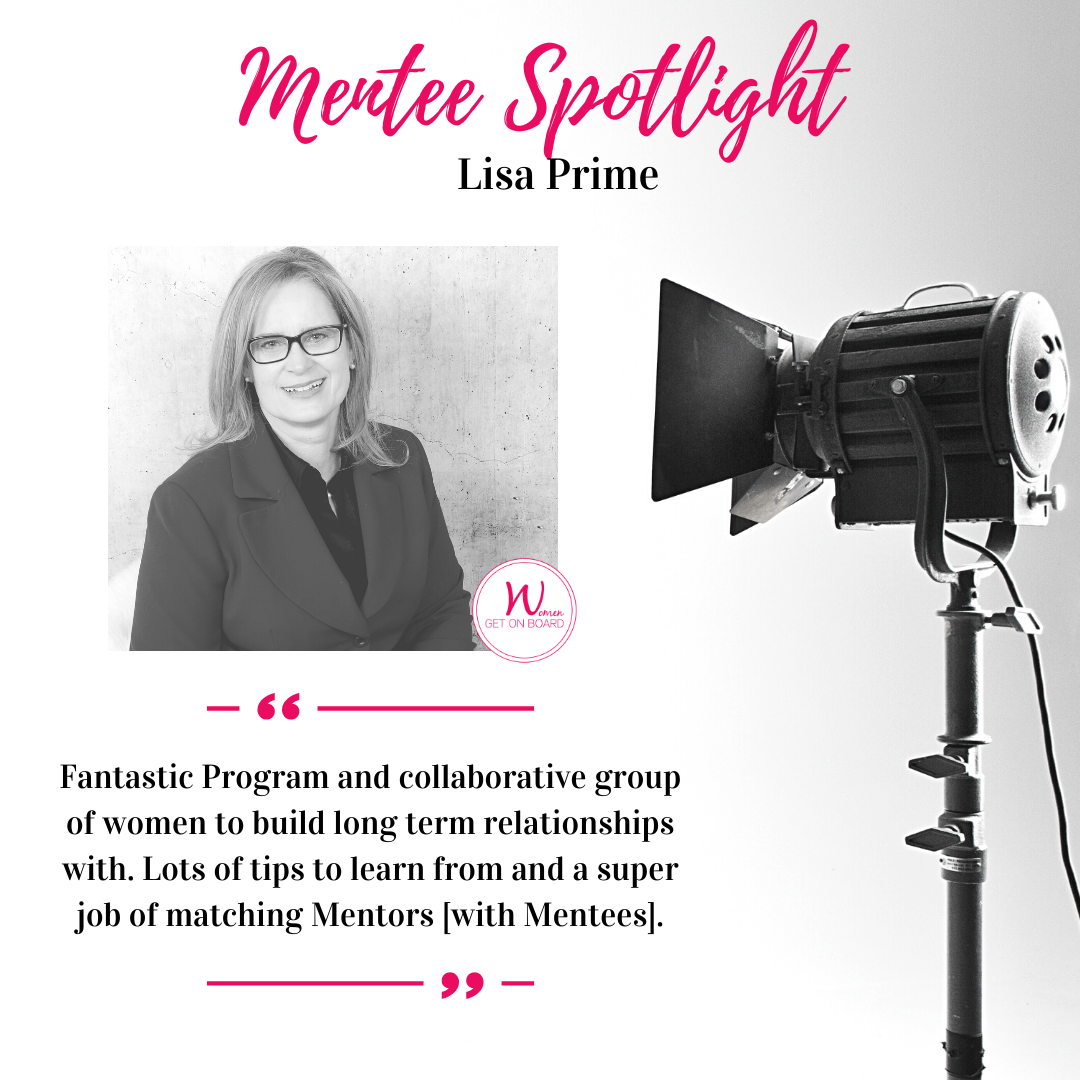 Share this Program
Photography & Video:
Events may be photographed and may be videotaped. If you have any concerns or questions please contact us at connect@womengetonboard.ca. The resulting images may be used in Women Get On Board advertisements including print and digital, electronic communications including event announcements, emails and on Women Get On Board's social media channels.