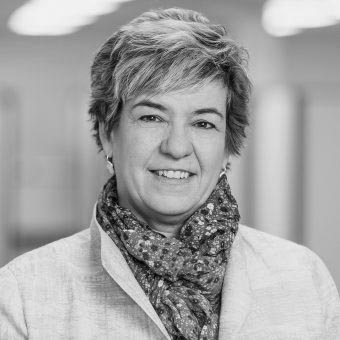 How did your role as the president of a tech company lead to your interest in board work?
During the dot com bust of 2001, there was a significant amount of disruption in the tech sector. Our company needed to change who we were. Our advisor (who became my mentor) helped guide us back to first principles and establish our long-term vision, mission, values and strategic direction. I really thrived on that strategic planning. It helps you communicate well to the larger corporation. It helps you make decisions about what to do or what not to do, and it really bonds a group of people and helps develop a culture that people can understand and relate to and want to be part of. From a growth standpoint, I realized that team building, leadership and strategic planning are key parts of who I was, and also major components of board related work. I knew there was a link going forward to working with other companies and going through that journey with them as well.
What role has mentoring played in your journey?
I didn't really understand the value of a mentor until I found a mentor who was the right match for me. Fit is critical. Otherwise you're just wasting each other's time. I learned more about myself by having a better mirror. My mentors were straight forward and frank about their thoughts and opinions. I loved the honesty. It was refreshing. I've now gained a lot from the process of mentoring others. I would recommend that you do it sooner than you think. You have more to give than you realize.
As a corporate president, how did you interact with the board?
We were a private company. We started with a formal board of directors but moved quickly to an advisory board structure. We preferred the advisory board structure. The advisory board was three people and a nice size to work with. Each brought a slightly different industry perspective. We were able to bring ideas to them about new directions–things that we had only discussed at the senior management level and that we thought were ready to roll out. It was very valuable to get their responses and hear them poke holes in our presentations. The stronger you can make that story before you take it to your customers and employees, the better.
How does that compare to your relationship with the main board of directors?
The directors on the Board has liability, so their tendency was to focus past tense and look at the books. That's an important part of the governance process, but by the time we'd got through all that in our quarterly meetings, we had insufficient time for future focus. Too much focus on the pennies and not enough focus on the millions in the future. Being future focused is extremely important for a company of all sizes, but as you grow it's so easy to become focused on the past.
What's in your governance future?
I took the ICD Director's Education program. It is a fabulous overview on a range of topics, with really engaging discussions that I found extremely valuable. I'm also working with several smaller companies right now in an advisory role through Invest Ottawa. We are talking about key components of vision, mission, and value proposition. That helps them get the right focus at an early stage. I am seriously considering investing going forward. I love the renewed energy that I am seeing in the Ottawa tech sector – many young companies with great ideas and solid leadership.
I am seeking paid board positions in private or public companies that are either tech focused or traditional companies that want to implement technology driven strategies. Coming at this from an engineering background, I find there is a definite hiring bias towards an older age group, a financial background and public company experience. Those are the three that I see over and over again. I think as we get more into cybersecurity issues, and technology such as AI becoming prevalent in business, there will be an increasing desire to have more tech people at the board level. But so far, I have felt push-back from that standpoint.
What has surprised you most about your board journey?
I was at a board event in Ottawa. There was a good diversity of women on the podium as part of the panel. But I looked around the room and saw a room full of older white men with a few women speckled in between. I remember seeing perhaps one man who was non-white. It made me realize that we've still got a lot of work to do. I just thought we were further ahead than we are. We need a continued push for diversity not just for women but from a cultural standpoint as well.
Julia Elvidge, ICD.D, is a business leader with 13 years experience as President of a high-tech company. She is now focused on seeking board opportunities as well as mentoring and supporting women in STEM, strategy, leadership and technology.