Log into your Women Get On Board Membership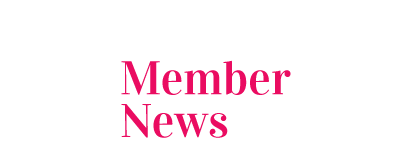 Member Board Appointments
Recent member board appointments:
Qi Tang – Hardwoods Distribution Inc. (TSX: HDI)

Mika Unterman – Medical Cannabis Canada

Mandy Abramsohn – Boardwalk REIT (TSX: BEI.UN)

Nav Chahal – BC Hepatitis Network

Wendy Kei – NFI Group Inc. (TSX: NFI)

Debora Bielecki – Chair of Circular Rubber Technologies Inc.

Pamela Steer – Quarterhill Inc. (TSX: QTRH)

Anar Shamji Popatia – Land Title and Survey Authority of British Columbia

Jennifer Roedding – Ontario Lottery & Gaming Corporation

Kelley Irwin – Pro-Demnity Insurance Co

Cybele Negris – Chair of the Departmental Audit Committee-Agriculture and Agri-Food Canada
Shelley Martin Potts – Rogers Sugar Inc. (TSX: RSI)

Sarah Morgenstern – CPA Ontario Foundation

Rhonda English – AutoCanada Inc. (TSX: ACQ)

Wendy Kei – Centerra Gold Inc. (TSX: CG.TO & NYSE: CGAU)

Mary Garden – DIRTT Environmental Solutions (NASDAQ:DRTT, TSX:DRT)

Jenny Alfandary – The MEARIE Group

Kristina Bates – Big Ridge Gold Corp-(TSX-V:BRAU)

Kasia Malz – Nets for Net Zero

Andrea Elliott – Non-Public Property Audit Committee of Department of National Defence

Anne Fitzgerald – Nova Cannabis Inc. (TSX:NOVC)
Women Get On Board Inc. (WGOB) is a member-based company that connects, promotes and empowers women to corporate boards. This is the second installment of Agents of Change, our new series that profiles women in the WGOB community who are taking exemplary actions to champion board diversity. With 20 years of experience in the field of executive search, Cathy Logue FCPA, FCA, knows what it takes to find a great corporate director. In her role as Managing Director at Stanton Chase's Toronto office, she specializes in helping companies find top candidates to fill their board openings, [...]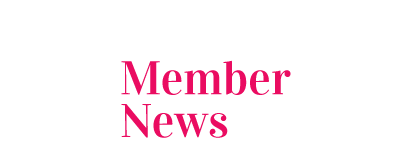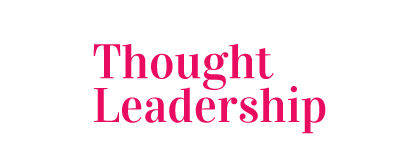 Women Get On Board
Co-authored by our WGOB member Mardi Witzel and Heather Nichols, This paper provides a brief primer on ESG, focusing on its place in the boardroom. This primer will help Board members develop a better understanding of the needs of an organization in terms of ESG information and provide high-level tools for them to integrate ESG into decision-making processes.
Read the full publication here: Making Sense of ESG for Boards: An ESG Primer
Deborah Rosati, FCPA, FCA, ICD.D, GCB.D
As I reflect on my board journey over the last two decades in both public and private company boards, as well as the public and not-for-profit sector boards, I recognize that it can be challenging to find your voice in the boardroom. Whether you are a new board member appointed to a long-tenured board of directors or you are the "token" woman at the boardroom table, it's vital to feel confident speaking up.
Recently, I read about the power of three—one woman in the boardroom is a beginning, two is a presence, and three is a voice. Let's collectively step up […]
I have greatly appreciated WGOB as I have transitioned my career to board work. WGOB continues to be a source of great information and provides a sense of community.
As I continue to work with the organization (WGOB), I can share with you this is an amazing firm with specially skilled professionals who are devoted to its membership and ensuring that they provide the resources to help foster the excellence of board governance. Deborah, her team, and her panel of subject matter expert presenters take great responsibility in delivering content that is timely and relevant.
I have appreciated the ongoing support of Deborah since joining WGOB. The events/programs and networking opportunities offered are very beneficial.
This [shortlist report] is a first class package, process and outcome! The results exceeded expectations as we have sourced our last two board members, not to mention a roster of first class candidates, through WGOB — so thank you!
Terrific Women Get On Board workshop, with 20 executive leaders. Packed with practical, actionable insights. Networking off the charts! Session facilitated by Deborah Rosati FCPA, FCA, ICD.D & Kelly McDougald, Corporate Director in Residence. A good morning investment. Consider becoming a member if you are a Woman seeking BOD/BOG appointments.
I am excited and honoured for my appointment to Chair of the Board for OPG. Although I possessed the requisite experience and skills for my board positions, WGOB facilitated the expansion of my network and broadened my opportunities.