About WGOB
Women Get On Board Inc. (WGOB) is a leading member based company that connects, promotes and empowers women to corporate boards. We do this through an engaged community of women and men in Canada committed to advancing gender diversity in the boardroom.
Our Values
Be authentic
Be passionate in everything we do
Be engaged and take initiative
Be communicative beyond expectation
Log into your Women Get On Board Membership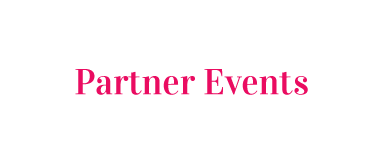 Allyship: How to be an ally, build allies and promote a culture of allyship
October 28, 2023
More Information Here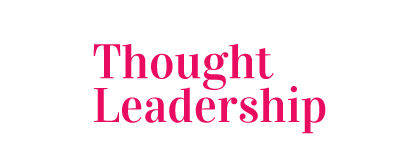 Women Get On Board
2023-09-29T02:23:55+00:00
By Women Get On Board|2023-09-29T02:23:55+00:00September 25th, 2023|Event Blog|
Inclusion is the key to unlocking the power and benefits of diversity on corporate boards. That's why it's critical for boards to consider how they are ensuring diverse voices and perspectives are meaningfully contributing to decision-making.
To explore this topic in depth, Women Get On Board Inc. (WGOB) hosted a fireside chat on Board Culture: Inclusive Boards on September 14, sponsored by McGlashan Consulting.
Deborah Rosati, FCPA, FCA, ICD.D, GCB.D, CCB.D, Corporate Director and WGOB Founder and CEO, kicked off the event by introducing the two speakers:
Women Get On Board
2023-08-29T18:27:50+00:00
By Women Get On Board|2023-08-29T18:27:50+00:00August 28th, 2023|Publications|
The Global Network of Director Institutes (GNDI) brings together the leading associations serving corporate directors to provide a global voice and sharpen leading practices for boardroom leaders on relevant governance matters that cut across national boundaries. Every two years their member institutes collaborate to provide a snapshot of global governance themes and issues. This year, the Global Network of Director Institutes (GNDI) member organisations looked internally at how they needed to focus, improve, and shift to prepare for future challenges.
Read the full report: The Future of Board Governance: Global Network of Director Institutes 2022-2023 Survey Report […]
I have greatly appreciated WGOB as I have transitioned my career to board work. WGOB continues to be a source of great information and provides a sense of community.
Anne-Marie Vanier,

Board Director at Gore Mutual Insurance and LawPRO Independent Director and Consulting Actuary of AMVanier Consulting
As I continue to work with the organization (WGOB), I can share with you this is an amazing firm with specially skilled professionals who are devoted to its membership and ensuring that they provide the resources to help foster the excellence of board governance. Deborah, her team, and her panel of subject matter expert presenters take great responsibility in delivering content that is timely and relevant.
Bonnie Chwartacki,

Corporate Board Director | Executive Leader
I have appreciated the ongoing support of Deborah since joining WGOB. The events/programs and networking opportunities offered are very beneficial.
Shari Mogk-Edwards,

Founder, Shari's Picks Consulting
This [shortlist report] is a first class package, process and outcome! The results exceeded expectations as we have sourced our last two board members, not to mention a roster of first class candidates, through WGOB — so thank you!
George Horhota, B.A., J.D.,ICD.D. ,

Co-Founder at The Brockton - Cowork Management Services
Terrific Women Get On Board workshop, with 20 executive leaders. Packed with practical, actionable insights. Networking off the charts! Session facilitated by Deborah Rosati FCPA, FCA, ICD.D & Kelly McDougald, Corporate Director in Residence. A good morning investment. Consider becoming a member if you are a Woman seeking BOD/BOG appointments.
Gail Johnson Morris, MBA, DBA,

Board of Governors, Durham College
I am excited and honoured for my appointment to Chair of the Board for OPG. Although I possessed the requisite experience and skills for my board positions, WGOB facilitated the expansion of my network and broadened my opportunities.
Wendy Kei, CPA, CA, ICD.D,

Chair of the Board for Ontario Power Generation Department of Audit Committee at Transport Canada - Transports Canada