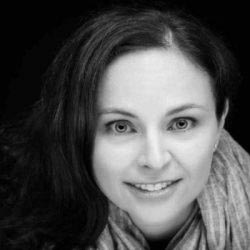 Tamara Paton, Corporate Director and Board Advisor, shares her experience of serving on member-based boards.
Tell us about the nomination process of being elected to a member-based board?
I have served on three member-based boards: the CAA, Mountain Equipment Co-op and Meridian Credit Union. The experience varies across organizations. Some appoint directors, in the same way that corporate boards do. Others use board recruiters to help. For co-operatives, there is some degree of democratic process by ballot. Some boards will approve whether a candidate is on the ballot or not. Others are more open – even if you are a member of the organization, you can be on the ballot and campaign to be a member of the board. If you are interested in serving on a corporate board, a role on a co-op board is a great step.
Do you have term limits and can your term be renewed?
Every organization is different. For example, the CAA has a 12-year maximum. Board members can stay on the board as long as there were no issues. It is not competitive to keep your seat. At Meridian Credit Union, you can serve up to four terms of three years each. However, you have to be re-elected at the end of each term. Incumbents don't have an advantage over newcomers.
Is there any unique governance process that you could share?
Member-based boards have similar processes as any other board. The work and fiduciary duties are the same. However, the role of feedback and director development is different. We really embrace peer feedback wholeheartedly. We sometimes sit with co-directors and give feedback and recommendations to each other. It's a type of cross-mentorship that promotes professional development. At Meridian, we have a facilitator or advisor to help filter some of the feedback so it's not so personal.
Do you get paid for serving on a member-based board?
The amount of compensation varies with each organization. Some don't pay, and others do. Larger boards tend to offer more compensation. But you shouldn't try to get on a board just for the money. Think about your purpose for serving and have a passion for the organization. It's hard work, and you take on a lot of risk, especially with larger organizations or a regulated financial institution. You certainly need to be available for unexpected events and be ready to manage them.
Does your member-based board have diversity?
If you define diversity by ethnicity and gender, we are making good progress, but still have great strides to make. There is a trend towards increasing diversity, and thinking about how to build the pipeline of the next generation of board members.
Any board opportunity can be rewarding. Raise your hand before you feel you are ready. Give it a try and get started. Be ready to dive in and embrace the learning and the purpose of the organization. If you are a member, you are qualified to represent other members. Just go for it!