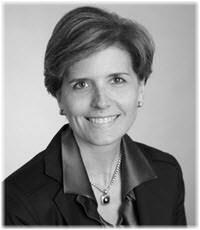 Silvia Montefiore shares her insights on serving on Hospital Boards.
Tell us about your experience on serving on a hospital board and what committees do you serve on?

I've been serving on the board of William Osler Health Systems for three years. This health system includes Etobicoke General Hospital, Brampton Civic Hospital and Peel Memorial Hospital (under construction). I currently serve as Chair of the Resources Committee, which is similar to an Audit Committee. Some of the responsibilities on this committee include reviewing the financial statements and related financial reports, including the capital and operating budgets, and recommending them for approval by the board, reviewing the capital projects such as building the new hospital and upgrading Etobicoke General, including reviewing the related financing arrangements and overseeing the work of the auditors.
What type of due diligence did you do to determine if you had the capacity/skills and commitment to serve on a hospital board?

I met with two members of the governance/nominating committee of the board, as well as the CEO and board secretary. I asked lots of questions about the time commitment required and the amount of involvement required. I also spoke with other KPMG partners who serve on hospital boards to find out what I should expect. Since I didn't have any previous experience in healthcare, I was prepared for a huge learning curve. However, I was willing to take on the challenge and learn the issues in this field.
Do you have to fundraise in your role as a member of the hospital board?

We have a separate foundation with its own board that takes care of fundraising. Most hospitals are structured this way. I don't serve on that board, but I do get involved in other ways. There is an annual fundraising concert where KPMG is a sponsor. That's a big part of our contribution.
How long is your term on the hospital board? Is there a succession plan for your replacement on the board or committees you serve on?

Our board members typically serve three consecutive terms, and each term is two years. Part of the succession plan is to ask each member on the board if they have anyone in their network that would be a good candidate. It's also important to ensure diversity of its Board members, and to ensure a balanced representation of board members who live in Etobicoke and Brampton/Peel. The nominating committee handles most of the work of finding new board members.
What is the one take-away you would like to share that you learned about serving on a hospital board?

Don't underestimate the amount of time required, especially when you're also working full-time and it's an industry which you may know little about. Be prepared for the time commitment. There are regular board meetings to attend, plus several sub-committee meetings and meetings with certain executives to prepare for each board meeting. Also, you may be required to attend certain community events and ceremonies.
Overall I've found my experience working on a hospital board to be really rewarding. It's great to know that I'm helping to improve the quality of healthcare in my community.