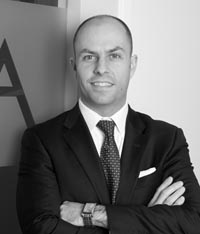 Paul Gryglewicz, Senior Partner at Global Governance Advisors, speaks about key elements of Compensation Governance.
What are some of the current aspects of the Human Resource Compensation Committee's (HRCC) governance process you think is critical for a newly appointed director?
Any new director who has been appointed to the HRCC needs to get up to speed on the annual work plan the committee traditionally undertakes.  This may include a one-on-one talk with the compensation committee chair and other board members who are decision makers along with the head of HR and CEO.
It's important to understand how that particular board manages the compensation process in order to get a perspective about how the process works. The director should start by reviewing a typical employment agreement (at a minimum that of the CEO) to understand the legal terms of the contract and various severance arrangements that could be owed to executives.
It then builds into understanding how the annual bonus and equity plans work by reviewing those documents. A review of this information will provide a new director with better clarity on the goal setting, vesting conditions, and other compensation agreements currently in place.
What are some key fundamentals that directors should understand about total executive compensation design that are relevant in today's market?
First, get a firm understanding of the compensation philosophy and what compensation components the organization offers to key executives. For example, are they getting an annual bonus, a long-term incentive or both?
Then, review how the HRCC has traditionally managed the annual process. If there is a bonus structure, is it discretionary or formulaic? Find out which performance metrics are used to measure performance. Also, compare how others in the industry reward for executives in similar roles.
Finally, do some research to find out how the stakeholder community perceives executive compensation at your organization and determine the disclosure requirements for the organization.
What is one tip you would provide when a board needs to hire an independent advisor on executivecompensation?
Boards should hire early in the fiscal year, so the advisor has the ability to understand the business and compensation strategy. During the hiring process, they should consider the characteristics of the individual. It should be someone who is forthright about recommendations, especially when there are tough decisions to be made. It's also important for the individual to have extensive industry knowledge and be highly responsive, especially in demanding or urgent situations.
What are some good reference materials that directors should read to help them be current and be effective as a director in the area of executive compensation& CEO succession planning?
There is a lot of great literature on executive compensation out there in the marketplace. First off, a good daily read includes writings on what the media is saying about executive compensation. Get a sense for the pulse of the community in order to stay current on important topics and trends.
Secondly, seek out information published by associations. The Institute of Corporate Directors, The Directors College and/or Canadian Coalition of Good Governance publish a lot of thought leadership pieces related to compensation and succession planning. They offer a good balance of written material and also seminars that you can attend in person.
Third, look to professional services companies such as independent compensation advisory firms and law firms who often present a well-rounded perspective of the issues.
Last but certainly not least, it is also important to ensure an enriched annual education forum is provided to Human Resources Compensation Committee members – this can be done via a consultant coming in to do a custom education session or by attending some of the industry association events that may occur throughout the year.
What is one area in executive compensation that you think directors need to understand from a regulatory perspective?
Executive Compensation decisions need to be handled proactively. Best practice is to have the HRCC meet four times per year to review and discuss various compensation and human capital issues and continue that cycle in order to keep the information current. I would also highlight that if the HRCC gets the Corporate Secretary to minute all of the education events and conferences attended by each of the board members throughout the year, it provides good background to include as part of the annual circular (Proxy). This ensures that the board is prepared to explain the processes and activities as they happened, and also that information is reported accurately before too much time passes. Doing this presents well when the information needs to go into the public disclosure document.
The shareholder community has been on an escalating scale spending more time and attention scrutinizing board's decisions on executive compensation, so it is critical the board understands who are the major shareholders and what are the proxy voting guidelines each follows.  Directors need to be aware that "shareholder acceptable"decisions that were made 2-3 years ago may not be viewed as favourably today.
A good example of this is the emerging negative view the shareholder community is taking on "out of plan"awards (i.e. special bonuses, for the executive doing something extraordinary for the shareholders in a given year – such as a meaningful acquisition). Historically and to a certain extent today, boards would provide special incentives over and above the current compensation arrangements.  These decisions are about to face more scrutiny of being acceptable coming into the 2017 AGM season.
In addition to this, the expectation that long-term incentive awards continue to adopt some form of performance conditions in order to vest is continuing to be reinforced through higher adoption of Performance Share Units ("PSUs").
Want to learn more about Compensation Governance? 
Women Get On Board in Partnership with Global Governance Advisors presents its inaugural Compensation Governance workshop. Register at http://bit.ly/WorkshopSept22.