We like to profile our members by showcasing their board experiences to help inspire and empower others on this board journey. We are grateful for our members sharing their board insights and experiences – thank you!
Leslie Oman
IT Intrapreneur
April 20, 2020
by Ellen Pekilis
Leslie Oman is a senior leader and innovative IT intrapreneur.  She proved her value on the post-merger integration of the Price Waterhouse and Coopers Lybrand Canadian IT teams, successfully leading the internal IT team to create innovative solutions that were rolled out to PwC Canada-wide and globally. From there she made the rare move from cost center to the revenue generation side of the business as a consultant.  She progressed through several roles and organizations, earning her MBA along the way and eventually landed at Deloitte in M&A consulting. Having built this impressive career, she decided to . . . stop.  After a period of reflection, she is focusing on board work and has been invited to join a new advisory board being created at the University of British Columbia (UBC) to guide their digital transformation.
What inspired you to leave such a successful career to pursue board work?
Getting my priorities in order; getting my health back. Becoming a vegetarian and spending more time with my family than I had in years. This is time I won't get back.  What I found I was doing without being paid was connecting people and helping them transform on their own career journeys. Through all of that, I looked at myself and said, "this is what I love to do."  The next role needs to involve these connections; being a knowledge mentor; helping and advising people and companies. One of the best ways to do that would be to serve on boards.   So I started talking to people that I knew were already on boards about their own experiences to try to test that against what I knew I wanted in my life. I decided that I wanted an advisory role for one or two interesting companies where I could really help make an impact. And I wanted to be on one or two boards for companies undergoing significant digital transformation.
What role have mentors and sponsors played?
I think that women might typically have a coach and a mentor, but they may not know they need a sponsor: someone who is vital to your career; who understands your capabilities, and opens doors for you.  A mentor will guide you strategically based on their experiences, and a coach helps you tactically with the play by play.  All of those things have been vital for me.  I've been able to serve in each of those roles myself for others, and I've sought coaches, mentors, and sponsors in my life that have really made a difference. Mid-career my sponsor retired, my mentor left the firm, and I changed jobs all within a year. It took me a couple of months to figure out why I felt so untethered. The structure was gone. It took me a long time to rebuild it.
Consistently, I've built strong, trust-based relationships and worked to provide guidance where I feel can make a positive difference. When I build a relationship, it's a real relationship. These are people whom I like and I want to help. Recently, I was catching up with a former client who has become a friend and let him know I wanted to serve on boards. He said that he was forming a technology advisory board at UBC and asked me if I would consider it. Of course – in a heartbeat!
What advice would you give other women at the beginning of their board journey?
Seek advice from folks who are well into their board journey. I'm following the advice I'm getting, and I feel strongly that it's working. The advice relates to consistently networking, being prepared, continuing to help others, and sharing your own goals and aspirations.  I'm also looking around, figuring out the companies that I think are going through the types of digital transformation that are a good match for me.
How are you focusing your search?
I'm creating buckets related to industries that I have experience in.  Digital banking, technology, higher education, mining, professional services, and private equity, etc.  Not just from an IT perspective but from my significant experience with integration, innovation, and transformation–leveraging people and technology to create transformational change.  Plus, their values have to resonate with mine.  Would I feel excited about helping this company on their journey? Would it be a company I'd be proud to serve? That matters to me.
What would you tell your younger self that you wish you had known then that you know now?
Trust yourself. Hold your nerve. Breathe and keep moving. Many times I've been slowed down by fear and not listened to my own instincts.  If I've proven anything to myself, it's that my instincts are solid. Check in with people who love you and check with your network, your mentors, your sponsors to see if they also have the same sense of what is possible for you.  And then, go for it.
Zita Cobb said, "what you do will become forever what you've done." To me, that means in every moment, in every interaction, everything you say and create, you're laying it down like a ticker tape behind you. And that is forever what you've done. So, work to be proud of every moment.
Peggie Pelosi
Corporate Director
March 8, 2020
by Ellen Pekilis
Peggie Pelosi is a member of the board of USANA Health Sciences (NYSE: USNA); Executive Director of the Innovators Alliance and founder of Orenda – The Social Purpose Company.  She serves on numerous non-profit boards.
What key factors helped you on your road to joining the publicly traded company board of USANA Health Sciences?
I wasn't looking for it, so I almost fell off my chair when I got the phone call. I'm not a traditional corporate board candidate. I haven't held a C- suite position other than founding a consultancy as an entrepreneur, and I do not have a university degree.
Industry experience was important. I had been the head of global sales at USANA Health Sciences before I moved back to Canada in 2004 to start a corporate social responsibility consultancy. USANA was looking for somebody who understood the business and also checked the diversity box as it was an all- male board at the time. They also understood the emerging world of Environmental, Social & Governance (ESG) and knew that I had spent the last 16 years working in that world.
Maintaining relationships was clearly key to your success. What networking techniques did you use?
When I get to know people who have a foundation of values that resonate for me, those are the people I want to keep in my life. I had maintained relationships with two specific people in the company not because I thought I'd be getting something out of them in the future but because they were people that I respected when I worked with them. It was so authentic. I wrote a book and sent it to them. One of them wrote a book and sent it to me. We had dinner when we were near each other. As you're going through life you can have a great contact list of people but ensuring that you maintain those contacts is something that falls through the cracks. I highly recommend it as a leadership skill. I would not be here if I had not done that.
Your background in ESG made you a unique fit for this company's governance needs. How did that come about?
As the idea of corporate social responsibility started to emerge, I was working in the US as head of USANA's global sales. I had never heard the words corporate social responsibility, but I had an intrinsic sense that business should be giving back to the community and being a good corporate citizen. I just asked how we did that and got blank stares from everyone around me.
I had a full-time job driving global sales. My job was to motivate, inspire and educate a global sales force. Over the next three years we built a relationship with a non-profit focused on sustainable solutions to hunger in the developing world and underserved communities. I started talking about the children's hunger fund and the difference we could make in the lives of these kids and families. It took on a life of its own and became part of the company's fabric and extended purpose and mission, which is all about health and nourishment. We saw dramatic business results over the course the next few years. Sales more than doubled. Employee engagement and retention improved. Nothing could account for the results except the culture shift.
When you got the call about a corporate board position, how did you react? What did you do?
I'd been on a lot of nonprofit boards and understood that kind of board work, but I knew nothing about directors' fiduciary responsibilities regarding publicly traded companies. I got on a plane and flew down to Utah to meet with the other board members. They put me through the National Association of Corporate Directors (NACD) governance certification program, which is the US equivalent of the Institute of Corporate Directors (ICD). That really sparked an interest in me. I am beginning a whole new chapter of learning, not just doing, but of learning something brand new. It's good for my brain. I'm inspired by it. I want to know. Now I am taking ESG training through the Competent Boards program, and I highly recommend it.
What's next for you?
Continue to do what I'm doing. The word retirement doesn't exist for me. I would love to be on the board of a progressive company where I would be able to contribute beyond ESG. I am thinking about health sciences or cannabis. When I was first asked, I felt like an impostor. I thought I wasn't qualified. Now I think, "Yes, you are good. You have made a difference to this company. "
What advice would you have for younger women who are in the building stage of their careers?
Follow your passion. What lights you up? When I was 28, I had five young sons and then became a single mother. Those years are such a blur. I was focused on paying the bills. It was one foot in front of the other. I really wasn't following a path until I had the experience with USANA of developing a relationship with the children's hunger fund and realizing, "This is why I'm here."
My advice to young women is keep your antenna up. It's one thing to be good at what you do. It's another thing to know that this is what you are supposed to be doing, that helps you serve a higher purpose for yourself. That's a really big ask, especially to young women who are trying to climb and get ahead.
Lisa Swartzman
Corporate Director
November 15, 2019
by Ellen Pekilis
Lisa Swartzman, ICD.D serves on the boards of TerrAscend Corp. [CSE: TER; OTCQX: TRSSF] and the Distress Centres of Greater Toronto. She is currently Vice-Chair of AirBoss of America Corp. [TSX: BOS], having previously served as their President since 2015. Prior to that, she provided treasury and M & A consulting to small and mid-market privately held companies after 15 years with the Weston/Loblaw group of companies, culminating as Vice President, Treasurer.
How did your career prepare you for board work?
The formative years of my career with the Weston/Loblaw group taught me a tremendous amount. Its an organization that's always prided itself on its corporate governance and I was fortunate enough to be in a role that had exposure to the board, which gave me the opportunity to see how an effective board functioned at a relatively early stage in my career.
When did you start thinking about boards as something you wanted to do?
I had been invited to join the founding board of the Canadian branch of a professional organization while I was at Weston/Loblaw, but from a personal perspective I started to think about non-profit boards first, as a way of making a difference.
I wanted to join a non-profit that was personally meaningful to me and where I felt I could add value. I was introduced to Distress Centers of Toronto at the time. They are Canada's oldest volunteer delivered crisis, emotional support and suicide prevention + intervention + postvention service agency, providing 24/7 support. They are amazing people who are so dedicated to helping those in tremendous distress. Over the years both the board and the organization have gone through a tremendous amount of change, most recently a merger with their Peel region counterpart to form Distress Centres of Greater Toronto. It's been really rewarding work.
Can you describe the process of being appointed to the TerrAscend board?
The Chair of their Audit Committee who is a former CFO of George Weston and someone I've known my entire career, contacted me. He's been involved with TerrAscend since their early days and they'd reached a stage where they needed to add additional strength and depth to their board.
I subsequently met with the CEO and the CFO, who was also formerly with Loblaw, toured their facility and went through their history and plans. I talked with my contacts to get their views on the industry, the company and management team as well as the Chair of the Board. Plus, I had several calls with the Chair. Ultimately, I was really impressed with the team.
What are your initial experiences on the TerrAscend board?
It's really exciting to be on a board in a emerging industry. The calibre of people is outstanding, and the time on up-front due diligence was well spent. I'm very comfortable with the team. The genesis of a emerging industry that's moving at the speed of the cannabis sector comes with potential compliance and governance mishaps, which we've seen recently and may still see going forward. So, it was important to me to join a board whose mindset was completely opposite to that.
Do you have goals for more boards?
I'm not ready to stop working full time yet, but I would like to join one or two more. I want to be cognizant of my bandwidth and my ability to find what I want to do both in terms of a full-time career and contribute effectively to any board I'm on.
What advice would you have for your younger self given what you know now?
Start networking earlier, not because "you need to network" but because there are really interesting people out there, who have had really interesting journeys and who are in really interesting businesses that you may never have known existed. Life and work get busy so it's hard to be consistent about it, but it's worth the effort.
Your thoughts on the progress of women on boards?
I think there's positive momentum, but there's a disproportionate number on Crown corporations and non-profits. Public companies are still more male dominated, but there is encouraging progress and intentional effort.
As women, I think it's an amazing movement that's going on. For most of my career, being a woman hasn't been particularly helpful. I think that the tide is really changing. When I started my career, there were fewer women in high profile corporate roles. Sometimes they were willing to help other women and sometimes they weren't. I think that people are much more helpful now. But I also think we need to be careful that we don't get too dogmatic about it. The reasons for including diverse candidates should be because they add value and not just because they happen to tick a box.
Natascha Kiernan
Corporate Director
September 25, 2019
by Ellen Pekilis
Natascha Kiernan, J.D., CDI.D serves on the board of Canada WTX Inc. and Zenabis Global, Inc (TSX: ZENA). She was previously Counsel at Skadden, Arps and provides strategic financial advisory consulting services.
You had a successful career as an M & A lawyer at a top tier firm in London. What led you to leave your practice and pursue board work?
For a long time, I believed that I was on track to be an equity partner. Then, when my daughter was born, she was extremely unwell and needed multiple surgeries. We ended up moving from London to Boston to be near the children's hospital there. We really had to make a decision that one of us was going to take a temporary step back. Then my husband got a very good offer in Vancouver, which is where we are from, and we decided that I would leave the big law path for now. Luckily, our daughter is all fine and sorted out now, but it was such a drastic situation. I just went on faith that I would figure out the next steps at the right time. In a weird way, that allowed me to take a leap that would have been very hard to take without something intervening like that. But it's worked out great.
How did you start your board path as you adjusted to this enormous set of life changes?
I'd had boards in the back of my mind but didn't know if there were opportunities for somebody mid-career and not on the brink of retirement. My father knew Michele Ashby [of ACE Board Training for Women] and suggested I speak with her. That was a catalyst for me. I didn't think I needed a lot of technical governance training. What I really needed was the training it provided that enabled me to build my network and find opportunities. It really motivated me to get out there and network in a very positive and effective way.
Can you describe your practical approach to networking?
On completing that course, I just really started putting myself out there in a very gentle way by asking my circle if they knew people on boards who might have coffee with me. I would describe my background and say that I'd like to get involved with a board, and then ask about their experience. Business networking had always seemed like a burden. I didn't really know how to approach it. This way the goal is just to learn how other people had gained board experience, instead of meeting people and expecting them to give me a board seat. It took a lot of the pressure off and it was enjoyable. I started meeting a lot of really interesting, smart, dynamic people who have been incredibly helpful. The networking I've done would have been worthwhile to me on a personal level even if it produced no results professionally, just because it's been so interesting.
Once you started networking, what clicked for your first board position?
I had interviewed with maybe four or five public company boards, but none of them were the right fit. Then, the public company, Zenabis Global, I currently serve on approached me. They heard about me through the training that I had done, but also through two separate contacts that I had spoken with in networking, even though I didn't know it. All that networking I did came full circle and really paid off.
What has been your biggest learning as a board member?
Finding that balance and the right level of responsiveness. It's sort of walking that line between giving my view when it's needed and solicited and standing back and letting management do their thing when it's not necessary or needed.
How would you advise your younger self knowing what you know now?
When I was younger, I believed that I had to be on this very narrow path and a very specific career trajectory, and I was completely focused on it. Now, I would say to myself, "Get the experiences, take the challenging work on, but also don't be afraid to take side steps. Sometimes it's ok to take a leap."
You need a certain level of training in a specialty, but don't be afraid to take what might seem like a risk when it comes along. I think there's more opportunities to go back and forth between these paths than people realize. Take a year to go with a startup or do something different. It's not necessarily the career killer that sometimes people might feel it to be. It could be the best thing you've ever done.
Jane Kinney
Corporate Director
June 24, 2019
by Ellen Pekilis
Jane Kinney is a member of the boards of Cenovus Energy Inc. – CEV (TSE) and Intact Financial Corporation – IFC (TSE). Previously, she was Vice Chair of Deloitte Canada, Deloitte Canada's Managing Partner – Quality and Risk, and Chief Risk Officer for Deloitte globally.
Does the accounting profession encourage people to think about boards as a next stage career?
Yes, absolutely. Not everybody is interested in going that route. But the feeling was that with my background, experience and network that I would be successful. The firm sees a lot of advantages in having retired Deloitte partners active on boards across the country.
At Deloitte in the US we actually have a board preparatory session for retiring partners. We don't have a program like that in Canada, but I attended the US program. Directors came in to speak about their experiences and what boards are looking for. Search firm leaders come in and talk about what their clients are looking for. There were a lot of statistics about the backgrounds and profiles of different people that recently joined public company boards. It was very helpful information.
What do you think were the key indicators that you would be a good fit for boards?
I'm a qualified financial expert, but a lot of people have that. My key differentiator would be my risk management expertise and my experience in leadership of the firm. It's the risk management, strategy experience and the people oversight that made a difference.
How did you start building board experience?
I was very active in non-profit, professional and industry boards to build experience because we weren't allowed to go on public company boards. It's short sighted of people if they get to two or three years away from retirement and think, "I should get on a board". It's something you should be doing 10 to 15 years before you're ready to transition. I also actually work in risk management and governance, so I was building expertise through my normal services.
What was your networking approach?
When I would interact with directors or senior executives during my last year or two at Deloitte, I'd make it very clear that I wanted to transition to a board career when I retired, even though it was too early to look for anything specifically. It's a good idea, because people don't know what you want to do, and they don't know your timing. Sharing that information with your network is a good thing.
As I got closer, which was the last year, I became very structured. I hired a board coach to help with my board resume. I didn't know what that should look like. We also talked through a strategy. It helped keep me accountable.
How did you expand your search beyond your own network of contacts?
I put together an Excel spreadsheet of a very long list of people who I thought were influential directors. Many of them I knew. However, there was a whole bunch that I didn't know but knew somebody who did know them. Every week, I reached out to people to line up coffees and meetings. I was very deliberate about it. When I met them, I wouldn't ask if there was an opening at any organization they were involved with. I asked them to tell me their story: how did they go about it? How did you end up on Board X, and what's your experience like? I really learned a lot from different people. How did you decide what industry? How did you decide how much was enough in terms of the work commitment? How did you put together your board portfolio? Was it deliberate or opportunistic? I just learned a ton from talking to more than 40 people. And I also talked to all the key executive search firms. Through that process, I found out who are the most active in board searches, and I would get introductions.
What would you tell your younger self to do differently now?
I should have focused on health and fitness and managing my weight when I was younger. I was just so busy that I couldn't. It's kind of an excuse, but I couldn't really focus on that in my earlier days and I think I should have. I would definitely tell young women to keep that balance right. Don't be so crazy busy from a work standpoint and a kids standpoint and an aging parents standpoint that you can't even manage to fit in any kind of exercise.
Gail Harding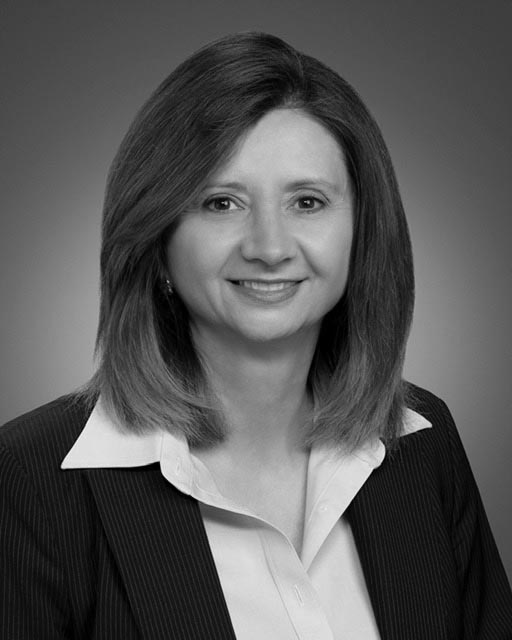 Corporate Director
May 7, 2019
by Ellen Pekilis
Gail Harding has been appointed to the Board of Directors of Meridian Credit Union as well as the Alberta Securities Commission Board of Commissioners. She previously served as a member of the Alberta Electric System Operator and was Senior Vice President and Chief Legal Officer with Canadian Western Bank.
Why did you decide to pursue board work?
I had moved from a private law firm into a General Counsel role. It gave me the opportunity to be that trusted advisor to the key business people. It was a slow transition from being a technical advisor to developing a broader skillset and wanting to have more strategic input at the board level.
Did your company have a policy about a senior executive serving on boards?
We did not have a formal policy, but we did need approval to make sure there was no conflict of interest. It was very much encouraged for the officers of the company to contribute back to the community. It was also viewed as very good experience for the senior leadership team, and they supported us through the Institute of Corporate Directors (ICD) Directors Education Program (DEP). When you're presenting to the board as an executive, you will have a much better idea of how to do it if you have experience as a serving board director.
Did you encounter any perception barriers that lawyers are too tactical and risk averse to make it to the boardroom?
I have absolutely heard that over and over again. Boards seem to acknowledge that a CFO understands accounting but brings a broader understanding of the business. They believe that if they need legal advice, they can get it from in-house lawyers or an outside lawyer. As lawyers, we haven't been able to get the message across that the Chief Legal Officer also has that broader business perspective. You need to stress your leadership experiences beyond law; that you are much more than a lawyer and you understand the drivers of business. Demonstrate that you can read a financial statement; have been involved in strategy sessions; have launched projects that are not legal in nature; that you have served on both a board and the audit committee.
Are there any special skillsets that lawyers have that are regarded as an advantage at the board level?
We're trained to look at how a fact situation can be perceived from multiple angles. In today's environment, so many organizations are caught off guard by how something they do is construed by social media in a completely different way. The mindset of thinking through how something could be viewed by different stakeholders is a very important skill to have at the boardroom table.
What were the key steps that you took to achieve your board positions?
There is no magic solution, but I spend significant time on my covering letters. The public sector appointment process has become very transparent. The positions are all posted and they describe what they're looking for. I carefully think through my various positions to identify experiences that can demonstrate the desired capabilities. Then I review my covering letter to ensure I'm using the same keywords that are in the posting.
What are some key factors for women in applying to Crown corporations?
I think there are three factors that make Crown corporations a great opportunity for women right now. First, they are posted publicly, so you know the opening exists. Next, Crown corporations put a bit more emphasis on functional expertise than the private sector. For instance, they will specifically state that they want an accountant, a lawyer, and an IT professional. Finally, Crown corporations are also actively promoting board diversity.
What do you think is key to achieving board positions in publicly traded companies?
You have to do some self-assessment and be realistic. Women are advised to start with a not-for-profit, move on to Crown agencies and then that experience will lead to a board position with a public company. I don't believe that is necessarily true.
I was a securities lawyer, so I worked almost exclusively with publicly traded companies. My observation is that the most important criteria for a board position with a publicly traded company is how high up in the hierarchy you climbed in your career. If you weren't the CEO or in the C-suite, it will be very difficult. Public companies put more emphasis on broad management skillsets. You're there as the advisor to the CEO and the senior executive team. If you haven't been in that position, it's perceived that you are not able to give advice based on your experience to someone who is in that position. I think women have been more successful securing board positions in the public sector than with publicly traded companies because many lack that C-suite experience.
Expertise in an industry that is at least similar or facing similar challenges would be the next criteria that they would look for. The third would be some exposure to public companies or a very large and complex private company, Crown or not-for-profit.
If you could give advice to your younger self, what would it be?
Start networking outside your professional vertical at a much earlier career stage. Think through what your real value-add to a board could be, because that will drive the type of opportunities where you could be considered.
Norma Beauchamp
Independent Board of Director – Acerus Pharma, Aurora and Eve Medical
February 21, 2019
by Ellen Pekilis
Norma Beauchamp is a member of numerous boards, including Acerus Pharma and Aurora Cannabis. She Chairs the Governance Committee for both. Norma was previously Senior Vice President with Bayer Healthcare and the President & CEO of Cystic Fibrosis Canada.
How did you get started as a board director?
After I made the tough decision to leave the pharmaceutical sector, I talked to some women that I really respected. One of them was Annette Verschuren, who was President of Home Depot Canada. She suggested that with my background as a senior leader in a global pharmaceutical company, I could make a second career as a board member. That's where my interest came from. To start developing my board career, I joined the board of the Breast Cancer Society of Canada, then Providence HealthCare and ST. Joseph's Health Centre which were more fundraising boards. Those experiences led to the board of Eve Medical, which is a start-up private company. I've been on that board for about five years. That in turn led to my first public board with Acerus Pharma and then the board of MedReleaf. We were acquired by Aurora, and I was invited to join the new Aurora board.
How did your international experience with four years in Germany heading marketing for a global business unit contribute to your board journey?
We were thinking through products to develop and launch 10 to 15 years from now. The long-term strategic perspective was very different. We were working and collaborating as a team at the global level, making plans to execute in collaboration with regions. Canada represents about 1% of the world market for these products. I was working with markets like the US and Europe that represent 80% of the world market. The shift in thinking was at a higher level. On a personal level the experience for me and my children was extraordinary and enriching.
Many women start with non-profit board positions, but have difficulty translating that experience into a paid board position with a for profit company. Did your non-profit board experience contribute to your success?
As president CEO of Cystic Fibrosis Canada, I worked intimately with the board of directors on all the critical board issues such as governance and audit issues. The non-profit learnings were extraordinary examples of good governance for me in terms of what I can bring forward. Capture different learnings from your non-profit boards to help you grow. You need to be self aware of where you need to grow. Had I not had those experiences it would have been harder for me moving into a corporate or private board. Also, the ICD and the Rotman School of Management's Director Education Program was another key component in preparing me to serve on public and private boards.
Were you concerned about reputational risk in joining the board of a medical cannabis company?
Thank goodness we have pharmaceuticals and medical devices to help people with different diseases. I'm a breast cancer survivor. If it weren't for medication, I would not be around today. But those medications don't necessarily work for everyone. There are people who are suffering and in pain. They need alternatives. I believe medical cannabis is an important alternative for many people.
How does being on the board of a cannabis company differ from being on the board of a traditional pharmaceutical company?
I joined the MedReleaf board right before it went to IPO. Our board had to weigh in quite a bit. There was so much going on and the speed of this industry is so fast. Everyday there was something new. These were young leaders that were growing and developing; aggressive, assertive and moving forward. As a board we were advisors and coaches and really had to weigh in.
What are your board goals at this point moving forward?
I would like to expand my chair experiences beyond governance, be it a board chair or another area. I'd also like to diversify outside of health care into other sectors. One of those is cleantech. As you can tell, I'm very inquisitive. My board goals moving forward continue to be helping companies grow shareholder value and continue learning.
What are some of your key strategies for networking?
When, all of a sudden, I was no longer part of a big organization I had to start over from zero. The key to networking is connecting, learning and helping others. We have so much to learn from others and you've got to approach it that way. Secondly, I really enjoy getting to know new people and learning about different people's lives or experiences. There's always something that you can learn through a connection. Then you can help them, or they can help you learn. It just opens doors. The key is to keep those doors open.
Debora Bielecki
Global Executive, Board Member, Co-Chair & Board Advisor
February 7, 2019
by Ellen Pekilis
You were a senior executive at HP. How did that experience help further your board aspirations?
It was a combination of my desire to grow, but also my employer's acknowledgement that I was top talent. This opened opportunities for stretch assignments, exposure to more senior executives and specialized training at the Stanford Graduate School of Business and a Harvard-HP led program. These provided growth opportunities to feel like I was elevating myself so that I could actually contribute to a board in a more effective way.
Did HP have a mentorship program?
Yes, HP had a mentorship program. However, something that was really more important than mentorship throughout my career was sponsorship. Sometimes you don't even know that there is somebody sponsoring you. To be sponsored means somebody's putting your name forward and standing behind you and advocating for you. That's huge.
Sponsorship led to stretch assignments that were decided upon at executive levels, very, very high up in the organization. When people come to you and ask you to do something outside of your norm, you have two choices. One is to say, "No thank you"; the other is, "Sure, I'm in". Typically speaking if you say no, the opportunity is unlikely to come again so I always said yes. I learned that if you're not feeling uncomfortable then you're not growing. So, it's normal for me to feel a little bit of lack of confidence as I head into something like this because I don't have all the answers, and that was fine.
How that relates to governance is that the organization didn't directly put me up for a board. At the end of the day, it was really me driving all of my own decisions around what I needed to do for leadership that prepared me for board work.
Describe some experiences that helped you develop your governance and leadership skills?
Our company had difficulties at the board level at one time. It was very interesting to be an executive at a company about which you are very passionate and see this kind of drama going on. However, because solid foundational governance work had established a strategy and mission driving people towards a common vision, we were able to manage the company through the chaos because we still had that infrastructure in place.
From that experience I learned that you can't have the CEO/ President also be the Chair of the board. That person is overseeing themselves. Within the board, there needs to be a complete delineation from the executive team and the board.
It sounds like that was a formative experience in crystallizing your values and board aspirations.
Values and good ethics, definitely. That scenario also helped me formulate what kind of board I would want to be on and the kind of questions that I want to ask; the kinds of things that will protect my reputation because of my ethics and standards.
How do you focus your search for new board opportunities?
Identify the areas where you are most passionate and where you can contribute your time and energy to a board. I am interested in joining a board where significant changes are needed; where reinvention and transformation are required for future growth. I've learned that my skills are transferable across industries and functions, so I am opening my network beyond my comfort zone and focusing on board requirements vs. the industry sector.
Can you describe the path to your appointment to the Bank of Canada board?
I saw the Bank on the Governor-in-Council online appointments roster and reviewed the description of desired skillsets. In particular, their agenda of large innovation, transformation and technology deliverables for the future compelled me. These are the three main areas where I have honed my skills and believe my most passionate contributions to the board can be made. I was humbled to be appointed to the board. Anybody looking at government boards should be prepared for a lengthy process. You don't always hear follow-up and the timelines can be very long.
What have you learned about board searches that you wish you knew at an earlier stage?
One thing that I neglected in my planning was to start doing a lot of networking in Canada and building towards that board opportunity before I left HP. When I finished my corporate work, I had to start from ground zero. My suggestion is that as people start their next stage early, have some overlap. For women, networking is not always natural to us. Start quickly, start soon. Make it part of your everyday corporate career and let people know what you want. It really does work.
Julia Elvidge
Corporate Director
October 22, 2018
by Ellen Pekilis
How did your role as the president of a tech company lead to your interest in board work?
During the dot com bust of 2001, there was a significant amount of disruption in the tech sector. Our company needed to change who we were. Our advisor (who became my mentor) helped guide us back to first principles and establish our long-term vision, mission, values and strategic direction. I really thrived on that strategic planning. It helps you communicate well to the larger corporation. It helps you make decisions about what to do or what not to do, and it really bonds a group of people and helps develop a culture that people can understand and relate to and want to be part of. From a growth standpoint, I realized that team building, leadership and strategic planning are key parts of who I was, and also major components of board related work. I knew there was a link going forward to working with other companies and going through that journey with them as well.
What role has mentoring played in your journey?
I didn't really understand the value of a mentor until I found a mentor who was the right match for me. Fit is critical. Otherwise you're just wasting each other's time. I learned more about myself by having a better mirror. My mentors were straight forward and frank about their thoughts and opinions. I loved the honesty. It was refreshing. I've now gained a lot from the process of mentoring others. I would recommend that you do it sooner than you think. You have more to give than you realize.
As a corporate president, how did you interact with the board?
We were a private company. We started with a formal board of directors but moved quickly to an advisory board structure. We preferred the advisory board structure. The advisory board was three people and a nice size to work with. Each brought a slightly different industry perspective. We were able to bring ideas to them about new directions–things that we had only discussed at the senior management level and that we thought were ready to roll out. It was very valuable to get their responses and hear them poke holes in our presentations. The stronger you can make that story before you take it to your customers and employees, the better.
How does that compare to your relationship with the main board of directors?
The directors on the Board has liability, so their tendency was to focus past tense and look at the books. That's an important part of the governance process, but by the time we'd got through all that in our quarterly meetings, we had insufficient time for future focus. Too much focus on the pennies and not enough focus on the millions in the future. Being future focused is extremely important for a company of all sizes, but as you grow it's so easy to become focused on the past.
What's in your governance future?
I took the ICD Director's Education program. It is a fabulous overview on a range of topics, with really engaging discussions that I found extremely valuable. I'm also working with several smaller companies right now in an advisory role through Invest Ottawa. We are talking about key components of vision, mission, and value proposition. That helps them get the right focus at an early stage. I am seriously considering investing going forward. I love the renewed energy that I am seeing in the Ottawa tech sector – many young companies with great ideas and solid leadership.
I am seeking paid board positions in private or public companies that are either tech focused or traditional companies that want to implement technology driven strategies. Coming at this from an engineering background, I find there is a definite hiring bias towards an older age group, a financial background and public company experience. Those are the three that I see over and over again. I think as we get more into cybersecurity issues, and technology such as AI becoming prevalent in business, there will be an increasing desire to have more tech people at the board level. But so far, I have felt push-back from that standpoint.
What has surprised you most about your board journey?
I was at a board event in Ottawa. There was a good diversity of women on the podium as part of the panel. But I looked around the room and saw a room full of older white men with a few women speckled in between. I remember seeing perhaps one man who was non-white. It made me realize that we've still got a lot of work to do. I just thought we were further ahead than we are. We need a continued push for diversity not just for women but from a cultural standpoint as well.
Julia Elvidge, ICD.D, is a business leader with 13 years experience as President of a high-tech company. She is now focused on seeking board opportunities as well as mentoring and supporting women in STEM, strategy, leadership and technology.
Susan Taves
Corporate Director
October 29, 2018
by Ellen Pekilis
When did you decide to transition from senior partnership at a global accounting firm to corporate governance?
When I hit the 30-year mark. I knew that I wanted a second career. Most accounting firms require the partners to leave not later than the age of 63. Partnership agreements require 100% dedication to the partnership. I wasn't looking to do both. I consider corporate director work a dedicated focused career.
How did you approach the transition?
I started pondering a change at the 25-year mark. I read everything about the director sector from 2010 – 2013, watching the trends and how many boards were out there. When I got a sense that there was a good opening, I applied to the ICD Directors Education Program in 2014. Once I got into that program, it was pretty much clear to me, let's go!
How did you leverage your financial experience to reflect the strategic needs of a board?
My background expertise is financial. Those skills transfer across sectors. There's probably 20% uniqueness in an industry or sector, but the core financial work has a common element of at least 50%.
I started in audit, but moved into the consulting side: mergers, acquisitions and restructuring. One week I was talking about how to handle an ownership change in the hog industry and a month later I was in the automotive manufacturing sector. Those are strategic, big picture skills. Financial was the backdrop that got me into those conversations, but 30 to 40 percent of the engagements were strategic topic areas.
Your first board approached you. How did that come about?
I let people know I was looking. That connection actually came from the University of Waterloo, where I was on the board of one of the affiliated colleges. There was commonality with the leadership and board at the credit union.
The second board was the Skyline Group of Companies, which is a REIT we have invested in for quite a number of years. I wrote to the CEO with my resume and said I would be interested. Also, I knew they were having some change with their board of directors. So, I went direct. That's what I would recommend if you have even a remote connection. If somebody has a board they're interested in, write to the CEO and the Chair. It's completely opposite to what anyone else says.
What is your networking strategy?
For the first two years, I was making two new contacts a month for the first 18 months. I'd LinkedIn with them and email them personally. I'd circle back over the course of six months. By month six, I was making 12 efforts to connect with these 12 people. I wasn't just doing the first two in month 1 and the second two in month two.
Can you describe the process of becoming Chair and demonstrating Board leadership? 
Board leadership is intentional. It involves planning and discussions by Board/senior leadership in order to match people, time and skills.  I never spoke forward or campaigned for positions.  The process was always visible as senior leadership developed succession plans.
What has been the most surprising part of the transition?
I now understand why people sit on multiple boards. It is a job. You do develop
skills at it, and they do transfer. When I joined my third board, which is TSX Trust, it just resonated so much in terms of the tone of dialogue between management and boards and the need to focus on strategic versus key operational issues. Those are skills we develop. I think people should not underestimate the value or necessity of making it a full-time job. I think both men and women have not registered that and said it clearly. This is a skill and not everyone can do it. This is a learning path. I'm excited about the next 10 to 15 years. I'll keep learning every step of the way from the people around me and the companies that I'll be part of. And that's exciting.
Susan Taves, CPA, ICD.D, currently serves on three boards, including the TSX Trust Company, the Skyline Group of Companies, and KINDRED Trust, where she is Chair of the Board. She is also a Director of Options for Homes, a not-for-profit home ownership developer and member of the Executive of the Southwest Ontario Chapter of the Institute of Corporate Directors.
Kim West
President of Halifax-based Royer Thompson Management & Human Resources Consulting
August 7, 2018
By Ellen Pekilis
What led you to get into Board work?
I began in my late 20's. It was always an important part of my career interests. I started with professional and business associations, and then moved on to hospitals and universities.
I've always felt it makes me a better practitioner because I have context of what boards are considering in growing organizations. It's very easy to be siloed. Board work gives you a better perspective on how various functions across organizations connect. I highly recommend that women engage in Board work as early as possible in their career.
What guidance do you have for young people starting their Board journey?
Professional associations are an obvious way to start. Start on a committee. There are multiple ways to get involved in your local chamber of commerce. Look at sports and cultural activities or condo Boards–something personal to you that you're interested in. Boards need younger perspectives. Do the research on who the Board members are, and their complement of skills.
Look for an opportunity to present to the Board of your employer's organization. Whether it's a project or a strategy, embrace that opportunity. In your career development conversation with your manager, identify that as a goal.
People underestimate the time commitment of Board work. When you are young, you are often at a particularly busy stage in your life with family and career pressures. Taking one Board and developing a leadership role on it is preferable to serving on many Boards with no leadership.
Know when to speak and when to listen. New Board members want to show value. They engage on every topic and ask a lot of questions without having a good understanding of the Board and its full annual cycle. You'll make your real impact through an extended contribution. The Board's ability to function as a whole is more important than any one member's contribution. A highly functioning team is a more successful team. Be mindful of that.
What is your perspective on formal Board training?
I believe in lifelong learning. I have a PR background, not a business degree. I was mindful that I needed to develop business and financial skills. I took a financial course for non-financial people. This helped me understand some key elements of Board oversight. Courses are a good way to start the journey. You can dabble in training even if you can't commit to a Director accreditation program. You can take specific courses on not-for-profit Board governance; audit and risk or other specific subjects. Become a member of an organization that promotes women on Boards such as the Director's College, Women Get On Board (WGOB), the Institute for Corporate Directors (ICD) or the International Women's Forum (IWF).
Do you have advice for people in smaller markets who want Board experience?

If you're from a smaller center, the onus is really on the individual to become knowledgeable about Boards and vigilant about developing and matching skillsets.
Smaller markets do make Boards more accessible. Be proactive about local engagement. Go listen at open Board meetings in the public sphere to get an idea of how they work.
Geography isn't always a limitation. The federal government is always looking for diverse candidates through their appointment secretariat. There are national Boards looking for diverse perspectives and specific skillsets. Look at the complement of people on each Board and see whose appointment is expiring soon. And, from a professional growth perspective, I really encourage people to look outside their community. In my experience and in talking with others, it's a very enriching experience.
Can you share your perspective on the Board's role in succession planning oversight?
Until this point, the pool of Board members has been drawn almost exclusively from CEOs and CFOs. Those competencies are critically important, but leadership skills matter in today's economy. You also need people who have a talent orientation. Everybody assumes that they know that space. Every C-suite leader has managed people, so they feel that it's part of what they do–but having people with structured experience in HR brings a different perspective, with more tools in the tool kit. There is a discipline; an art and a science to talent management and communications. These areas are important.
Your thoughts on building awareness of PR as a strategic skillset for Boards?
My first ICD course was purely financial. However, the biggest real risks were reputational risks which required experience that is as important as managing other risks. Missed opportunity risk and the risk of failure to innovate is a key strategic and reputational risk for many organizations. The onus is on the PR practitioner to identify and highlight their impact on an organization.
A practical example that combines HR and PR skillsets from a strategic Board perspective is the #MeToo movement. In the past, if the CEO was doing an excellent job delivering financials, they would be well regarded and supported by the Board and other key stakeholders. Today, if there is an issue involving harassment or inclusiveness, there will be more discussion about whether that individual is the right fit for the organization. Boards have to respond to this by ensuring that the organization has appropriate policies, procedures and training. Typically, there is a trigger incident that the Board has to navigate before the policy has been developed and implemented. Those conversations are more thoughtful and productive when there are experienced people around the Boardroom table.
Kim West is the President of Halifax-based Royer Thompson Management & Human Resources Consulting. She made a deliberate decision to transition into talent management after a 25-year career in communications. Kim is a director of Medavie Inc., Verity International, Chair of Medavie Health Foundation and director of the Institute for Research and Public Policy. She has previously served as director of NATIONAL Public Relations and Vice Chair of the Board of Governors of St. Francis Xavier University.
Cybele Negris
CEO & Co-Founder, Board Director
July 12, 2018
By Ellen Pekilis
As the President of WebNames.ca, how do you view your core role in interacting with the Board of your company?
I do a lot of preparation just to make sure that we're keeping the Board informed. Financials and strategic direction are always important. We also ensure that the Board knows that we are very focused on security and compliance and that we have those issues covered. From the Board perspective, risk assessment and liability are always on somebody's mind.
Also, we use Board members' time effectively. By focusing on where they can contribute, we get their assistance but don't pull them into the weeds.
I have also supplemented the actual Board with an advisory Board. With the advisory Board, I focus on innovation and the blue-sky side. Often, they come back with good, challenging questions about striking that balance between revenue generation and innovation; how quickly we want to grow and the risk of taking on something completely brand new.
On the flipside as a Board member, how does being an entrepreneur shape your interaction with management?
I understand from the CEO side what a Board needs to deliver. I'm very sympathetic to the CEO and very understanding that you need to give management the ability to do what they need to do and maintain that separation between Board oversight and operations. You want ideas brought to management, but don't micro-manage.
As an extremely busy and successful entrepreneur, why did you decide to put your time into Board service?
It started about 10 years ago, about 5 years into the WebNames business. I started getting calls from people to serve on Boards. I wound up being the President of Wired Women in Vancouver. That one was really based on my belief that there should be more women in technology. After about 2 years I had to step down. I was pregnant with my second child. That was my first position giving back to the community. It was a great experience. It was something near and dear to my heart. It felt really good and fulfilling.
How do you decide how much Board activity you can handle on top of your business?
I was down to one or two Boards. I get a lot of asks and I've said no often. Then somebody will convince me that an opportunity is a valuable and worthwhile endeavour and it's not going to be a huge time commitment. The next thing I know, I'm at all of their events helping with fundraising and marketing strategy. The intention is to get involved at a cursory level whenever I can, but with my personality I should know better because once I get involved I can't help myself and I get way too involved.
Do you regret some of the time you put into Board service?
Honestly, right now, I'm exhausted.  I've officially taken on too much.  Typically, I don't get to that point.  I'll keep doing it and pushing it to the point where I'll be sleeping 2 to 4 hours per night.  But I'm officially at the point where I've taken on too much. As new opportunities continue to arise I will be assessing some of my current roles and potentially replacing them.
What filters do you use to help decide if a Board opportunity is a good investment of your time and energy?
#1 is alignment with what I do:  helping women or technology entrepreneurs.  Those are very much aligned with my values are in terms of giving back.  I'll always look at those ones.  The second point is impact.  Can I make a big enough impact, or is there somebody else that I can think about introducing to the Board?  It doesn't have to be me.  I know enough people now who can do it without me, so that's another good filter.  And, third, corporate Boards would be a good next step for my own career development.
What are the next steps you will take to move from not-for-profit to corporate Boards?
Put together a good Board resume. I'm planning on taking the ICD course now, and I hope that will be helpful in building my Board resume. Groups like Women Get On Board and getting on lists like Diversity 50 are helpful in getting corporate Board opportunities.
What advice do you have for women just starting their Board journey?
Join a formal mentorship program. WXN (the Women's Executive Network) has a great mentorship program that gives you access to the Top 100 Women. You can't access those people unless you join a program like that. The Forum for Women Entrepreneurs also has a great mentorship program, more on the entrepreneurial side but a lot of their mentors also come from corporate. Consider seeking more than one mentor from more than one network. You're getting supplementary or complementary advice for where you need to go. Another good early step is to join a not-for-profit or volunteer board to learn some governance experience.
How do you know when you're ready for Board service?
Women never feel like they're ready. Every time they get asked to serve on a Board they say "really? You want ME? Why?" My most recent experience is with the Royal Canadian Mint's Board. I started reading about it and I said, "Whoa, this is a $2.6 billion organization. Why would they want me as a Board member?" I was scared.
When I got the Board interview, I did a lot of studying. I was sure that I wasn't qualified. I didn't want to look like an idiot in the interview so I completely over-prepared and did eventually get appointed to the Board. Once I was appointed, I had one of those moments where now I have to go to this Board meeting with these amazingly smart people who have so much experience. I felt that I was going to look like this complete fraudster sitting at the table, knowing absolutely nothing. So, what did I do? I read every single page of the Board orientation binder; financials and other Board materials. I read thousands of pages, cover to cover; memorized and studied it. That's what I do for every Board meeting and it's served me well. I participate and raise as many points as those who have been on the Board a lot longer.
Cybele Negris is CEO & Co-Founder of Webnames.ca, Canada's original .CA Registrar. Cybele is appointed to the BC Premier's Technology Council, is Vice-Chair of the Small Business Roundtable of BC, serves on the Chair's council for Science World and on the SFU Innovation Advisory Board. She has previously served on numerous other boards and is a a four-time winner and Hall of Fame Inductee of Canada's Top 100 Most Powerful Women.
Margie Parikh
Board Director
April 30, 2018
By Ellen Pekilis
Tell me about your Board journey. Why did you start on the path towards governance?
It wasn't until I was in my 40s that I realized that I really loved doing board work. I'd worked in international strategy and marketing for a decade, and personal finance. It was an intentional move into governance, my "third career".
I am told I am good at listening, thinking strategically, summarizing and cutting to the chase. But it takes work…through education and board experience I believe that intentional leadership makes a difference. A good board can really impact the success of the organization. I'm told I'm good at bringing out the best in a board and a leadership team.
What's intentional leadership?
Start with the belief that it makes a difference – being intentional about bringing out the best in people. If you're a Chair you must be purposeful in bringing out good leadership and director qualities, understanding the organization and what it means to lead the organization. It's more active than passive.
An example – I was Chair of an organization where we had a board dynamics challenge. In that particular situation, I put a ton effort into monitoring those dynamics. Between meetings I worked hard to ensure that each person really understood what was at stake, the options, and made sure they were comfortable in voicing their thoughts. It was an intentional focus on the dynamics, the background facts, and people's needs. When I see the results that came from this kind of effort, then I understood that intentional focus makes a difference.
How do you feel about the rising focus on Board credentials in the context of achieving diversity? The board programs are so expensive that that they can exclude non-traditional candidates.
I've worked with excellent directors who don't have credentials and some lousy directors who do. The programs are good – if you are ready for them – but they're only one part of the development of a director. An organization has some responsibility to provide opportunities for learning, but so do you as a director. For sure many courses are out of reach – but there are also some excellent free resources. The challenge is curating the information and distilling it down.
So what are the key skills you look for in a director?
Credentials might be an indicator of someone's interest in being a director, but don't confuse that with a commitment to being a good director. A course may be an easy option for some people who might have the notion that being on a board is easy and lucrative and they'll be instantly qualified. I wouldn't presume that means they're genuinely interested in governance or in the organization.
Key skills include being a good listener and being open to other points of view. These are talked about a lot because they're bang on. You need to be inherently curious and ask questions, and be courageous when you see something that doesn't feel right.
How do you champion diversity on a board that says, "We have limited size. We can't meet diversity targets if we want the best candidates"?
That statement presumes that by adding diversity you are not getting boardroom skills. I would say, (I would yell, in fact…) "look around!" There are lots of bright, skilled people with diverse backgrounds and great board skills. You may not be looking in the right places. Today we have the Internet and organizations like WGOB, The Directors College, and the ICD where you can access thousands of qualified people who bring all kinds of diversity to boards. If you can't find them – sorry to be blunt – but you're just not looking in the right places.
We do need to engage the board on the topic. It's part of the Chair's role and part of the role of the nominating and governance committee. Pressure to increase diversity sure helps, but the research and the results are our best allies.
How do you feel about legislated diversity targets?
I would rather not go there. I'd rather continue the pressure for requirement and reporting. The pressure to report gets the ball rolling, albeit far too slowly. Then, I truly believe, the value of diversity becomes obvious, and organizations won't regret it. They will see results.
Transparency, reporting on the things that matter–whether you've done well or even if you're doing poorly–forces your leadership team to pay attention. It also builds trust in your organization and enhances your brand. Reputational risk is increasingly important in the age of social media and everything happening real time. People care about diversity, and the trust you are building with members and shareholder by being upfront on your progress can't be under-emphasized.
Can you give me a practical example of a situation where board diversity made a difference?
Once we were presented with a financial decision that could take us into a serious deficit. The instinct at the table was to do X, which was the legal minimum. In the past we had done more than X, so we had gone beyond what we were legally required to do. But when times were tough we went back to the minimum, ensuring compliance. From an audit perspective, that might be appropriate.
However, when we got to the Board table I wanted to discuss the bigger picture: our stated values and mission. I thought, what do those values mean to the Board? When push comes to shove we seem to be wiling to let them go. So how do we set priorities and direction, especially in difficult times, when we are not in alignment, or perhaps even agreement, on these fundamentals?
The funny thing is we had never really had this kind of discussion….how the values guide our decisions. The organization believed it really was mission and vision driven – it says so on the wall plaque, right? But is #1 bullet more important than #2, which is more than #3? That's what diversity brings. A range of varied thinking; the courage and expectation of frank but respectful surfacing of thoughts. In this case that resulted in the Board looking at what those values mean and better quantifying risk appetite, so we are better equipped to deal with challenging situations in the future.
Margie Parikh moderated WGOB's "Disruption and Transformation – The Board's Role in Overseeing Opportunities and Risk" panel on April 16, 2018 in Vancouver. The event was hosted by WGOB's National Strategic Partner, KPMG LLP. – bit.ly/EAPR162018
Josée Morin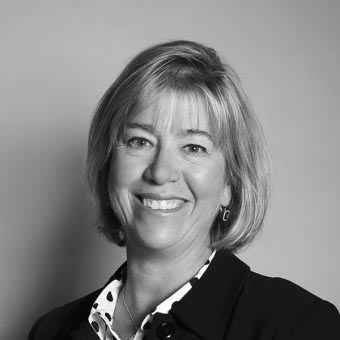 Board Director
February 19, 2018
By Ellen Pekilis
Many women are reluctant to talk about themselves. What are the keys to presenting yourself in networking?
Organize yourself on paper and see what you're good at. You should first do a SWOT [strengths, weaknesses, opportunities and threats] analysis. Target your strengths and find those that boards are really looking for. They have to be strengths that are true so you can believe in yourself. If not, you won't be able to convince anybody else.
You don't have to be good at everything, but you have to find the few things that you believe you are good at. Have examples of situations where you have used those qualities and experience to accomplish something.
How did you develop your elevator pitch?
Start with your SWOT and your board business plan. Assemble your strengths and board goals in a one minute elevator pitch. And then, practice it with your friends, in small groups where you know everyone. Just say it out loud. The first time I said my goal out loud, I said it at a breakfast: "I'd like to be on the board of a publicly traded company." I was shy to say it because it sounded like I was bragging and trying to talk too much about myself. But I found that after saying it a few times, it's just your goal and that's it. You have to get used to it and you really have to believe in yourself.
What networking advice do you have for women who don't have access to higher ranking mentors and only know people in their peer group?
Have a goal. Know where you want to be in five years to understand who you need to meet to get there. Then find events where you can meet people who do that job or have those skills.
Join LinkedIn groups which are about your topic of interest, your skills or where people you want to network with go and post comments. When you feel confident, write on that topic, so you start to get known.
When I go to an event like a seminar, I often am the first to get up, say my name and ask a question. People are often shy to ask the first question, which creates an opportunity. Of course, you have to have an intelligent question, but people look at you and then they know you. It's easier afterwards when you are mingling because they remember you. That's a very good networking trick.
At many events there is a table of honour where the most connected people are sitting. Once they get up, go up and introduce yourself and try and get their business card. Just say, "I'm so interested in this, I'd like to get your advice and maybe I could contact you and we could have a coffee. Would it be ok if I sent you an email?" They always say yes. They give you their business card and then you follow up with an email and build like that.
Many women start getting board experience at charitable organizations for which they have a personal interest. How do you leverage that experience to progress to a paid Board position?
Find a charity that you believe in but that also gives you some of the experience that you need. Two objectives for being on a charity board are:  grow your strengths and develop your network.  Some charities are focused on raising money for a cause.  The board work involved in fundraising may be less like the work of a paid board.  There are many other types of charities that allow you to give back to the community while developing your board skills.  I was on the board of a charity for entrepreneurship.
Would you recommend cold calling a board member for advice as to how to get on a board? Has anybody ever cold called you, and how did you react?
It hasn't happened. That's interesting. It goes to your question of women being uncomfortable asking for what they want. Ask something that you're comfortable to ask. Don't ask for a job. Don't ask for a board reference or help getting on that board from someone you don't know. Ask for advice. That was my way of doing it. "Could I meet you, could I show you my resume, could I show you how I present myself? Can you tell me what you think? What events should I attend that would help me in my board career?" People always say yes to advice. That's a good ask.
What closing advice do you have for women starting their board journey?
Know what you want. It's the same thing as your career. What are you good at, what do you want and what makes you have fun?
Then, build your own network. I had an event last week with a women's network that I started myself. I started it 20 years ago because I was working in financing. I needed to know people who knew about life sciences. I wanted people to give me advice. In my network there were not a lot of people like that. But I had a few friends, two other women. We each invited three other people that we knew, and we started a breakfast club. It was not formal or structured. I have kept that network alive for 20 years. Now it's fun because we have known each other for so long. Some of the women now have very big positions so it's nice to have them in your network from the beginning. So, you can start a network of women your age but from a different field. It's a good way to grow your network and have fun at the same time.
Daniella Dimitrov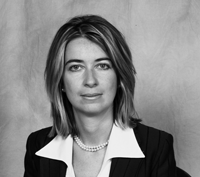 Board Director
January 12, 2018
By Ellen Pekilis
What key learnings about M & A governance have you taken from your experience working directly on the M & A team?
M & A is not a strategy.  It's a way to execute a growth strategy.
If you need to grow in that manner because organic growth is not achievable, not fast enough or you don't have the necessary capabilities internally to enter a new market, then make sure you are ready for M & A.  If you still manage your business by putting out fires, as part of the senior management team every day, then you're not ready.
When I say, "be ready for M &A", I mean:
Have your infrastructure in place (operations, finances, HR, IT, policies and procedures, reporting) in place
Know that it is scalable
That is the drum that I beat at the boardroom table.
How should the Board engage with senior management regarding a strategy that includes M & A? 
Dialogue About Strategy
Have a much more open dialogue upfront about the strategy.  What is the objective – is it growth, is it innovation?  Is it entering a certain market or a new jurisdiction? What is the appetite for how you're going to execute that?  Individual directors may have personal sensitivities to jurisdictions; M & A or organic growth through R & D or exploration because they've had bad experiences or don't believe those capabilities to critically assess opportunities exist internally.
Moving those discussions upfront could be done better.  Have a dialogue around that.  Are we on board with the strategy?  How can we execute on the strategy?  How does everybody feel about M & A vs organic growth or development?  Do we have the capabilities internally to execute on one or the other or both?
Criteria
Have a set of agreed upon criteria by which you will critically assess and rank opportunities so the management team can focus and prioritize. I understand nobody wants to be boxed in.  Management may feel constrained by criteria, but criteria as a roadmap doesn't mean you have to check all the boxes.  It provides objectivity and ranks what is completely off or on the table.
Structure
What I've seen work is a Strategic Opportunities Committee of the Board that allows the Board to be a bit more agile and flexible in assessing opportunities as they are being considered by management.  To get seven or nine people together to assess the opportunities is difficult.  Waiting until management has done a lot of work to bring it forward to the entire Board could be wasted effort. So have those touch points of saying, "This one is of interest to us.  We've done this much work on it; we continue to like it for the following reasons.  Let's take the temperature of the Committee on how people are feeling.  Should we keep going or is there pushback?"  That really helps provide clarity and direction.  The Board needs to be comfortable delegating to three people out of nine. Make it inclusive – all Board members can come if they want.  Nobody is excluded from the discussion, but we need to keep things moving.  This helps facilitate a process that is easier to manage.
What are the roles & responsibilities of a Strategic Opportunities Committee?
I have been a member of committees or part of management that has dealt with committees that have had a broad written mandate approved by the Board.  We discussed what criteria we were going to use, what are we good at and not good at (a SWOT on the company), what jurisdictions we are comfortable in, what jurisdictions we want to enter, what stage of projects or products.  Generally, the criteria has been structured to provide management with quite a bit of flexibility.
When we have a Board meeting there is a list of opportunities that is maintained and ranked based on how many of the criteria are met and the likelihood of transacting.  If the other side is only at 20% willingness to transact, then that opportunity may not be ranked #1 even if it meets all of the criteria.
As the opportunities get closer to being executable we are more involved depending also on the level of materiality.
Is the Board required to approve non-binding letters of intent (LOIs)?
I've insisted on it.  I've come across management that have taken the position that if it's not binding they don't really have to get the Board's approval of the LOI since the deal is subject to Board approval. Otherwise, will you go back and re-trade commercial terms in a letter of intent?    At the end of the day that's how you bring your experience to the table and ensure Board consensus and support for a proposed transaction.
How should the Board approach considering whether there is a good social or cultural fit with the target company?
On the social issues side, it is a hard issue. It's important to have those discussions upfront with management.  What is the company prepared to do to get a transaction done?  If the target is insistent on not being 100% taken over; on some of their Board members or management team surviving, what does that look like?  From our perspective, what are we willing to do to get something done?
Boards should have a real conversation around what a combined Board would look like.  How many, who, why?  What kind of capabilities do we need on the Board following the completion of a transaction and why?  Who is going to be the Chair and why?  Is the Chair ultimately willing to step aside, and the CEO and the CFO?  Knowing where those sensitivities are is really important to determine up front.  I've heard stories where major acquisitions did not take place because two or three people were not willing to step aside.  It becomes about the personalities versus a discussion about what is best for the shareholders.  Those are not easy discussions to have but one should have them.
In terms of cultural fit, in speaking to various colleagues, we are seeing more VCs and PEs add soft due diligence that includes culture, succession and engagement assessment before they advance funds so it is natural that this would form part of the due diligence.  This is also a difficult issue particularly since many M & A discussions are confidential with a small group of people being involved in M & A within companies that transact so the ability to do this type of due diligence could be more limited.  This does not mean that it should be off the table;  more creativity is needed on how to assess it.  A plan to integrate cultures or create a new one on the back of M & A is critical to have in place when the deal is structured, not after it closes.
Fariba Anderson, ICD.D
Board Director
September 21, 2017
By Ellen Pekilis
Fariba Anderson, ICD.D, Board Director shares her views on the role of the Digital Director.
How would you define the role of a Digital Director?
The critical element of a Digital Director is an individual that knows the blind spot that the corporation is stepping through all the time. It's someone who has that kind of integrative critical thinking. Somebody who has technology; somebody who is a woman — we are innately wired to think that way– those are the people that have the building blocks. I think that a Digital Director is a person that can help their other colleagues at the Board realize that the world of digital is not any different than the world of bricks and mortar.
What are the key digital questions that Boards should be asking?
The fundamental problem at the Board level is that the responsibility for digital issues is abdicated to the CIO. There is a saying, "I succeeded in spite of IT [Information Technology] and I failed because of IT." It's an auto-pilot switch that everybody has. The same way that people blame government for all their problems, they blame IT for everything that doesn't go right. IT is no different than any other business line or function. I will share with you an example. Does anybody in their right mind say, 'I don't know about this expense I incurred. Can somebody figure this out for me? It's really Finance's problem that I spent this money'. Does anybody talk like that? The language cannot be articulated because it would be idiotic. How many times do you go into a boardroom or to an Executive Committee meeting and basically people say, 'I have this IT system, I don't know why it happened. I spent $100 million.' Whose fault is it that this system doesn't work? Such failures have nothing to do with IT systems. It has to do with a mindset that says, "I can abdicate responsibility to IT and walk away." Every major digital investment that fails is because the Board and the Executive have put the responsibility on the shoulders of one individual, the CIO. That's the fundamental problem.
What is the role of the Digital Director in raising general Board awareness of digital issues facing the organization?
Find a specific issue on the Board agenda when an opportunity arises. Use the opportunity, very concisely, very briefly, to introduce the concept that there is an aspect here for which the Board might need some education. Then resort to independent people to get the education. I think that you have to find a specific scenario to raise the topic. Avoid the soapbox. When you identify the issue, find out specific details so that you can say, "Oh by the way, I saw this and I'm a bit concerned. What do other people think?" Then read what the other Board Members say in terms of body language and tone of voice.
What critical skills do you bring to the Board as a Digital Director?
What I bring at the Board level is that I know we all have a blind spot. I probe the blind spot. As I got recruited and joined the roster of Boards, I became known as a Director who will always be probing the blind spot – what we don't know. Because in my view, it's not what we know, it's what we don't know. By the time we realize that, it is too late. The market opportunity is gone.
What were key steps on your path to becoming a Digital Director?
In the very early years of my career I couldn't speak much English, so I became an expert in body language. That's how I survived. Now we know that people do 90% of their communication through body language as opposed to words. I didn't know it then, but that's how I got around.
I did really well in the field of computer science because I connected the dots that nobody else could connect. I became really good at solving business problems with technology early on in my career. As a matter of fact, I joined the executive ranks of industry in my early 30s. That's unheard of!
When I was CIO, I realized that I was missing business principles. That's when I invested in my MBA at Rotman. At that time Roger Martin was developing the whole principle of opposable mind and integrative thinking. I got exposed to his early thinking and I tell you, this man rewired my brain. I realized that what I was doing intuitively through the school of hard knocks was a strategy. This is how people get ahead. There are a lot of people doing this. Everybody can tap into what I sort of got into as a matter of survival. People, especially women, can do this. Not everybody needs to go get their MBA, although I highly recommend every woman does that. It might not be feasible for everyone, but everyone can pick up a copy of Roger Martin's The Opposable Mind.
What advice do you have for women who have the skills and desire to find a role as a Digital Director?
There is one step. Networking. Literally, stop going to your professional vertical. You are not going to get anywhere through your vertical. It goes back to the principle of having a blind spot. If there are a bunch of people that are exactly like you, that talk like you, that walk like you, then you are in a blind state. Start networking with people that there is no way on the face of the planet you would come across in your normal day.
Tamara Paton 
Corporate Director and Board Advisor
April 2017
Tamara Paton, Corporate Director and Board Advisor, shares her experience of serving on member-based boards.
Tell us about the nomination process of being elected to a member-based board?
I have served on three member-based boards: the CAA, Mountain Equipment Co-op and Meridian Credit Union. The experience varies across organizations. Some appoint directors, in the same way that corporate boards do. Others use board recruiters to help. For co-operatives, there is some degree of democratic process by ballot. Some boards will approve whether a candidate is on the ballot or not. Others are more open – even if you are a member of the organization, you can be on the ballot and campaign to be a member of the board. If you are interested in serving on a corporate board, a role on a co-op board is a great step.
Do you have term limits and can your term be renewed?
Every organization is different. For example, the CAA has a 12-year maximum. Board members can stay on the board as long as there were no issues. It is not competitive to keep your seat. At Meridian Credit Union, you can serve up to four terms of three years each. However, you have to be re-elected at the end of each term. Incumbents don't have an advantage over newcomers.
Is there any unique governance process that you could share?
Member-based boards have similar processes as any other board. The work and fiduciary duties are the same. However, the role of feedback and director development is different. We really embrace peer feedback wholeheartedly. We sometimes sit with co-directors and give feedback and recommendations to each other. It's a type of cross-mentorship that promotes professional development. At Meridian, we have a facilitator or advisor to help filter some of the feedback so it's not so personal.
Do you get paid for serving on a member-based board?
The amount of compensation varies with each organization. Some don't pay, and others do. Larger boards tend to offer more compensation. But you shouldn't try to get on a board just for the money. Think about your purpose for serving and have a passion for the organization. It's hard work, and you take on a lot of risk, especially with larger organizations or a regulated financial institution. You certainly need to be available for unexpected events and be ready to manage them.
Does your member-based board have diversity?
If you define diversity by ethnicity and gender, we are making good progress, but still have great strides to make. There is a trend towards increasing diversity, and thinking about how to build the pipeline of the next generation of board members.
Any board opportunity can be rewarding. Raise your hand before you feel you are ready. Give it a try and get started. Be ready to dive in and embrace the learning and the purpose of the organization. If you are a member, you are qualified to represent other members. Just go for it!
Janet Cloud 
Corporate Director 
Chief Operating Officer, Smashblock Corporation
February 2017
Corporate Director, Janet Cloud speaks about her experience while obtaining her ICD.D
Why did you apply for the ICD-Directors Education Program (DEP)?  
I have been on not-for-profit boards for many years, and I wanted to transition to a corporate board.  I always wanted to contribute and have an impact in the corporate world and I felt that a governance education would be a great starting point to prepare for being on a corporate board.
What key take-aways from the DEP have helped you in being an effective director?
During many of our classes we were given complex case studies and I was surprised at the number of times that each group came up with vastly different solutions for the same scenario. The course is good for broadening your awareness and learning what you don't know. Also, we learn where to search for solutions when we don't have any. Often there isn't one right answer. We also gain an awareness of the process and duty of care and fiduciary duties. It's really about due process and common sense when seeking to do the right thing.
Did you found it a great networking opportunity to meet senior executives and serving Corporate Directors?
Very much! I now have another 40 plus people in my network as I search for board opportunities. The course work was so intense, that it built a sense of camaraderie among us. We all got comfortable with each other, and started to feel more inclined to recommend you to others. The opportunity to learn from such competent people from all different backgrounds and industries was fantastic! I can't recommend it highly enough.
Would you recommend this governance education program to aspiring directors?
Yes. ICD opens up doors for board opportunities, business opportunities and networking opportunities.
What is your plan to stay current on governance topics?
Organizations like ICD and Women Get On Board will be extremely helpful in that regard. They offer events where I can meet more people and hear their stories, as well as stay abreast of current trends. ICD also gives us access to literature for research and education. Rotman is another great source of education through their courses. Also, the boards that I'm currently associated with offer Board education.
Carol Darling
President, Darling & Daughters Ltd.
November 2016
Carol Darling speaks about her experience serving on an Arts board.
Why did you join Canada's National Ballet School's (NBS) board?
My daughter was a student at NBS, so I became familiar with the school as a parent. When my daughter graduated, I realized that I still had a passion for the institution. My career background is in TV broadcasting and I started thinking about how the ballet school could use media to extend their reach across the country. I approached the artistic director about using video and other media to gain exposure for the NBS. Ten years ago this was breaking new ground.  She too had embraced this vision and asked me to become a volunteer. I was brought in for an interview and subsequently invited to join as a board member. This was an exciting opportunity to contribute my own business skills to make a difference in a wonderful Canadian arts institution, particularly in development of expanded strategic objectives.
What due diligence did you undertake to get comfortable joining the NBS board?
I set out to understand as much about the institution as possible. I had a lot of previous exposure during the time my daughter attended the school. I continued to learn about their particular bylaws, strategic planning activities, etc. It's necessary to understand the mission and mandate of the organization, as this is a big part of being a board member. I had even more opportunities to learn once I joined the board because NBS provides orientation for new board members on an annual basis and a board member "mentor" which was very helpful in getting up to speed quickly.
What do you think is the value-add that you bring to the board?
The NBS board is made up of several different types of representatives. Some are senior executives from a variety of disciplines in the corporate world, while others bring a wealth of knowledge from the arts, education and fund raising worlds. I bring a corporate perspective with expertise in building strategic plans and leading complex initiatives from inception to completion. I also offer a perspective based on my knowledge of media technology.  I have had the opportunity to contribute this expertise as NBS has developed new strategic plans and embraced several new international and national initiatives beyond the core professional dance and teacher training programs. I have had the opportunity to work in an advisory capacity with very talented staff in areas that they had not previously explored. Based on my previous experience in providing vision, building business plans, and dealing with the technology, I got to use these transferrable skills with NBS.
How have you managed the dual role as a board member having both fundraising and governance responsibility?
I see those two roles being intertwined in an arts organization. Assisting, wherever possible, in securing funds to support programs and initiatives is not in any way in conflict with providing good governance.
Board of Directors members have the fiduciary responsibility of governing in a sustainable manner by "ensuring the implementation of sound, ethical and legal governance and financial management policies and practice, as well as making sure the School has the necessary resources to advance its Mission". Board members are seen as Ambassadors for the school and really set the standard for other contributors.  Board members also actively participate in setting and supporting Strategic priorities.
For example, stemming from existing community programs and the vision to use new media to expand beyond the walls of the school, the NBS strategic priorities identified a key priority to "demonstrate dance's relevance through community engagement".  To realize this strategic priority, NBS created a program called "Sharing Dance", a multi-faceted program providing opportunities for youth and adults to get healthy, active and artistically engaged.  It includes an annual classroom program that is being extended into schools across the country using e-educational tools, specialized health and wellness dance programs for the aging populations and freely available dance routines for participants to learn an annual "Sharing Dance Day" community performance. In collaboration with staff, precedent setting sponsorships have been secured, that had previously been unavailable to NBS. Being part of something from vision to reality and ensuring the necessary funds are in place are all part of the same package – and extremely rewarding!
What is unique to the governance structure of NBS?
As the discipline of governance has evolved, NBS has continued to embrace best governance practices and a structure similar to public corporations.  While NBS is different than a corporate board because we don't have accountability to shareholders, we are responsible to both private and government donors.
There may be more opportunities to impart advice by working more closely with staff and  helping to open doors for sponsorships that goes beyond the standard corporate world. There are also wonderful events where you can participate behind the scenes, for example, at student dance performances. I feel privileged that I have been able to get involved on many different levels.
Gigi Dawe
Principal, Corporate Oversight and Governance, CPA Canada
October 2016
Gigi Dawe is a part-time faculty member at York University, for the Master's of Financial Accountability Program. She teaches a course on Corporate Ethics. In this interview she speaks about some of the key issues to consider concerning ethics in Corporate Governance. In this interview, Gigi speaks about Corporate Ethics.
How do you define Corporate Ethics and how can organizations create best practices in Ethics?
There is really no narrow definition for Corporate Ethics.Companies need to balance doing good and making a profit and understand the two sides are not mutually exclusive.
There is pressure, internally and externally for corporations to demonstrate responsible decision-making. Corporations must continually assess how their practices enhance their ability to make a profit, while being sensitive to ethical concerns for consumers and stakeholders. They also need to see that socially responsible decisions create value for companies.
Who do you think are some of the players in Corporate Ethics and who is responsible?
Everyone involved with a corporation has responsibility for ethics.Shareholders, investors, boards, CEOs, executives and all other employees in an organization influence decisions. The board is in a position to question themselves' and management regarding ethics and front line employees play a role with each decision they make or interaction they may have with customers.
All players need to carefully consider whether an action that is legal, is also ethical. There are two stages in that assessment. Is a decision simply amoral decision makers have not even considered whether an action is ethically right when making a perfectly legal decision. Or is a decision legal but immoral (unethical).
Do you find Corporate Social Responsibility is a topic for which boards have a good oversight role?
Yes. Boards play an important oversight role. Board members and senior executives are responsible to establish an ethical tone, so play a key role in influencing significant socially responsible decisions. The tone they establish will influence the type of decisions made throughout an organization.
However, no single committee or individual is responsible – we all are. Each party must take an active role in corporate social responsibility. It is not good enough to simply point fingers at the board, shareholders, the CEO, or front line workers, etc. We all must take responsibility for our socially responsible actions.
What are some steps that corporations can take to enhance good Ethical Behaviour?
Corporations need to have clear policies and an ethical tone. All senior and board level players should encourage asking the question"is this a good financial, legal and ethical decision?" It is also important that employees have a clear process to blow the whistle with no consequences for doing so.Otherwise people may be afraid to speak up. Corporations also need a process to engage with shareholders so they are hearing and responding to their views on issues.
What do you enjoy most about teaching Corporate Ethics to Master students?
I enjoy helping people to understand why corporate social responsibility and ethical decision making is important and that profit making and socially responsible decision-making is not mutually exclusive. Students are the future leaders of corporations. If we can convince them to ask the right questions and see that there are two sides to actions and decisions (profit and ethics) they will be more effective. I also enjoy the discussion and perspectives students bring to the table  – just how much I learn from them!
Paul Gryglewicz
Senior Partner at Global Governance Advisors 
September 2016
Paul Gryglewicz, Senior Partner at Global Governance Advisors, speaks about key elements of Compensation Governance.
What are some of the current aspects of the Human Resource Compensation Committee's (HRCC) governance process you think is critical for a newly appointed director?
Any new director who has been appointed to the HRCC needs to get up to speed on the annual work plan the committee traditionally undertakes.  This may include a one-on-one talk with the compensation committee chair and other board members who are decision makers along with the head of HR and CEO.
It's important to understand how that particular board manages the compensation process in order to get a perspective about how the process works. The director should start by reviewing a typical employment agreement (at a minimum that of the CEO) to understand the legal terms of the contract and various severance arrangements that could be owed to executives.
It then builds into understanding how the annual bonus and equity plans work by reviewing those documents. A review of this information will provide a new director with better clarity on the goal setting, vesting conditions, and other compensation agreements currently in place.
What are some key fundamentals that directors should understand about total executive compensation design that are relevant in today's market?
First, get a firm understanding of the compensation philosophy and what compensation components the organization offers to key executives. For example, are they getting an annual bonus, a long-term incentive or both?
Then, review how the HRCC has traditionally managed the annual process. If there is a bonus structure, is it discretionary or formulaic? Find out which performance metrics are used to measure performance. Also, compare how others in the industry reward for executives in similar roles.
Finally, do some research to find out how the stakeholder community perceives executive compensation at your organization and determine the disclosure requirements for the organization.
What is one tip you would provide when a board needs to hire an independent advisor on executivecompensation?
Boards should hire early in the fiscal year, so the advisor has the ability to understand the business and compensation strategy. During the hiring process, they should consider the characteristics of the individual. It should be someone who is forthright about recommendations, especially when there are tough decisions to be made. It's also important for the individual to have extensive industry knowledge and be highly responsive, especially in demanding or urgent situations.
What are some good reference materials that directors should read to help them be current and be effective as a director in the area of executive compensation& CEO succession planning?
There is a lot of great literature on executive compensation out there in the marketplace. First off, a good daily read includes writings on what the media is saying about executive compensation. Get a sense for the pulse of the community in order to stay current on important topics and trends.
Secondly, seek out information published by associations. The Institute of Corporate Directors, The Directors College and/or Canadian Coalition of Good Governance publish a lot of thought leadership pieces related to compensation and succession planning. They offer a good balance of written material and also seminars that you can attend in person.
Third, look to professional services companies such as independent compensation advisory firms and law firms who often present a well-rounded perspective of the issues.
Last but certainly not least, it is also important to ensure an enriched annual education forum is provided to Human Resources Compensation Committee members – this can be done via a consultant coming in to do a custom education session or by attending some of the industry association events that may occur throughout the year.
What is one area in executive compensation that you think directors need to understand from a regulatory perspective?
Executive Compensation decisions need to be handled proactively. Best practice is to have the HRCC meet four times per year to review and discuss various compensation and human capital issues and continue that cycle in order to keep the information current. I would also highlight that if the HRCC gets the Corporate Secretary to minute all of the education events and conferences attended by each of the board members throughout the year, it provides good background to include as part of the annual circular (Proxy). This ensures that the board is prepared to explain the processes and activities as they happened, and also that information is reported accurately before too much time passes. Doing this presents well when the information needs to go into the public disclosure document.
The shareholder community has been on an escalating scale spending more time and attention scrutinizing board's decisions on executive compensation, so it is critical the board understands who are the major shareholders and what are the proxy voting guidelines each follows.  Directors need to be aware that "shareholder acceptable"decisions that were made 2-3 years ago may not be viewed as favourably today.
A good example of this is the emerging negative view the shareholder community is taking on "out of plan"awards (i.e. special bonuses, for the executive doing something extraordinary for the shareholders in a given year – such as a meaningful acquisition). Historically and to a certain extent today, boards would provide special incentives over and above the current compensation arrangements.  These decisions are about to face more scrutiny of being acceptable coming into the 2017 AGM season.
In addition to this, the expectation that long-term incentive awards continue to adopt some form of performance conditions in order to vest is continuing to be reinforced through higher adoption of Performance Share Units ("PSUs").
Want to learn more about Compensation Governance? 
Women Get On Board in Partnership with Global Governance Advisors presents its inaugural Compensation Governance workshop. Register at http://bit.ly/WorkshopSept22.
Patricia McLeod, Q.C.
General Counsel, Ethics, Compliance and Corporate Governance, Corporate Director
June 2016
Patricia McLeod talks about how she found her current board opportunities and shares some key factors for getting prepared for those roles.
How did you find out about your two most recent board appointments?

I heard about the elections for Calgary Co-op through its member communications newsletter and then again on the ICD postings. The Co-opboard of directors had done a board skills gap analysis and was looking for candidates with commercial legal background, financial literacy and real estate development experience, all of which I have. I saw the posting in September 2015, began the applications process and was appointed to the board in April 2016.
In respect of my recent appointment to the amalgamated Alberta Innovates board,January 2016, I was approached by a recruiting agency who was seeking names and interest for board candidates for the Alberta Innovates crown corporations. Someone in my network had shared my name with the recruiter.(I still don't know who that person was.) This shows the value of networking!
How did you prepare for the board interviews?
I researched online to get a better understanding of the organizations. I found press releases, reviewed financials, and obtained as much information as I could from the recruiter (where one was involved).  Recruiters make preparing for interviews much easier because they can give you background information such as the board's timeline, hiring criteria and basic information on the board role. It's also helpful if you can find out if the company is going through challenges or changes that would present certain challenges to the board or the organization in the near future. It's also helpful to find out why they are recruiting a new board member – standard board succession planning or is there a specific need or skillset that is being sought. Another important factor to know is the time requirements to serve on the board, and being sure you can manage it within your schedule.
What are the unique skills/expertise that you feel contributed to your successful board appointments? 
In addition to my legal career, I have significant compliance and ethics training, corporate social responsibility, and good government relationships.  I also have skills and experience in governance, and working on boards that are in transition.
What was your due diligence process to determine if it would be the right fit for you to join these boards?
I was really reflective on what I was hearing in the interview. I paid close attention to what the recruiters and interviewers are focused on in the conversations. Ialso try to find out the relationship of the board to CEO and Management. I think about what type of board I want to be a part of and what value I bring to the table. Most importantly, I took my time to consider all the information, gathered through the interviews, my research and any red flags.
What are the top 3 tips you would recommend for women that are board-ready to help get themselves on a board?
1 – Know your value and articulate it well. Have your elevator pitch prepared. You have to be able to describe succinctly what value you bring to a board. Also, it's very important to have a good board resume prepared and ready to share upon request.
2 – Most boards have a basic consistent set of skills requirements plus unique industry specific requirements. But if you are highly specialized, look for specific niche boards where your background fits that matrix and will showcase your value very well for that particular industry.
3 – Networking is everything! It's always beneficial to be known for your unique skill set and interpersonal strengths. Boards will research to see if you are likable, trustworthy and good to work with.
Wendy Kei
Corporate Director, Enterprise Risk Management, M&A
May 2016
Wendy Kei speaks about her transition from a Financial Executive in Mining to a Corporate Director.
How did you prepare yourself to transition from being a Financial Executive in Mining to a Corporate Director?
I began to prepare myself by gaining additional knowledge of what to expect when serving on a board, having sat on the other side. I did lots of online research into the different courses available, accessing different industries and sought out women role models to emulate. I had always wanted to serve as a Corporate Director post retirement, but the opportunity came much sooner. My transition happened very quickly because a board approached me for a directorship role and I was appointed last May.The timing of my transition was perfect, as this gave me greater flexibility to balance my work and family life.
What was the biggest challenge(s) you faced?
It was challenging to network outside my comfort zone of the mining industry and trying to figure out where to start. I wasn't quite ready to invest in a formal governance certification program so finding the Women Get On Board network has been very helpful in making new connections. Another big challenge is that there is lots of competition for board roles from candidates who have more experience.
What skills/expertise do you find you are leveraging most to help you be an effective director?
I leverage on my breadth and depth of my experience having attended numerous audit committee and board meetings over the past 10 + years. Also having worked as a finance executive, I can relate to the management team much better as I have encountered a lot of challenging situations, so I had a good frame of reference for how to approach and evaluate unexpected events. I also find that I leverage my risk management skill set as this is crucial to any effective board.
How did you search for your current board you are serving on?
I was lucky enough that Guyana Goldfields approached me. They were looking specifically for someone who was female, with mining experience and also a CA. I met with the board and with the management team. In terms of researching a company, I recommend reading documents that give you more insight about the company. A great source of corporate information appears on the SEDAR website, which is accessible to the public. The AIF, Annual Information Form, provides the history of the company, information regarding the management team along with the corporate structure of the company. The Management Information Circular provides information on the composition of the board and their background. Finally, I read their annual reports and press releases.
What value-add do you bring to your current Corporate board that you are most proud of?
I bring strong ethics and corporate governance expertise to the board. My audit and financial background compliments my role as the chair of the audit committee and  dealings with the external auditors. It is beneficial when you can speak their language.
Samantha Hurwitz
Chief Encouragement Officer, FliPskills
Co-author of Leadership Is Half The Story: A Fresh Look at Followership, Leadership, and Collaboration (University of Toronto Rotman Press, 2015)
April 2016
Samantha Hurwitz speaks about her experience of serving on a not-for-profit organization.
Tell us about the due-diligence process you undertook before you joined the Not-for-Profit you currently are serving on?
I am currently on the Canadian Association of Positive Psychology. Positive psychology is an emerging field all over the globe. CPPA's mission is to strengthen the well-being of Canadians through education, research and events. I met the current President of CPPA at a weekend seminara few years ago before the association was formed. Then we reconnected and had lunch shortly after I moved to Toronto. I talked about building community and getting involved in board work. She told me that the CPPA board could really use a Treasurer. Months later, the CPPA board approached me, I expressed my interest, and was interviewed by the chair, vice-chair and most recent board addition. Essentially, they chose me and I chose them.
What factors helped you make your decision to join the NFP board?
I took time to reflect on what I personally looking to achieve in a volunteer board position so I knew what I was looking for. I was ready to dust off the skills I used to use as a Controller, I was inspired by Deborah and WGOB, and ready to begin on the path to a board career.
My decision criteria became:
Values Match – Is this an organization that I have passion, curiosity, and alignment with mission?
Skills Match – Do they need my skillset?
Time Match – Can I manage the time commitment required?
Goals Match – Can I make a significant difference within 3 to 24 months?
Growth Match – Will I be able to hone the skills I need to?
What steps did you take to on-board yourself on the NFP board?
I had a 2-hour introductory meeting with the President and she gave me an overview of their operations and what was currently underway as priorities and issues. Then I reviewed their strategic plan, policies, by-laws, articles, and the last couple of board meeting minutes.I also reviewed their most recent P&L and all the details, and all the audited statements since inception. After that I met with the bookkeeper and the president, and asked lots of questions. Finally, I prepared a summary income statement in a different format that felt important with an 18 month projection, annual historical information, key other indicators (e.g. membership # by category), variances, ratios, etc.
Through this process I asked lots of questions, learned about the organization, its accounting systemsand  financial control systems. I discovered areas for improvement and developed a new integrated financial management tool for regular board review.
Did the NFP have an orientation process for new Board members?
No, so Itook initiative to ask for specific things. Within a month or two, I had reviewed all the key records. You have to be able to spot opportunities and not just rely only on what people feed you. Step up, get involved and ask really probing questions. This is the skill I gained doing due diligence on mergers and acquisitions.  The world is complex, not black and white – read between the lines in the grey areas to find relevant issues and opportunities. That's a skill you need on a board.
What has been your most valuable contribution to the NFP board?
Bringing rigor and discipline to their processes – influencing the board to pay attention to what's important not just what's urgent. I have added lots of structure to a board that didn't have very much at the time. Specifically, I've …
Contributed to the development of strategies
Revised key policies; such as a Code of Ethical Conduct and Conflict of Interest,to be plain language, customized, and easily accessed
Developed and now chair a Governance Committee doing a By-law review, Job Family, Succession Plan, etc.
Implemented new financial controls, monthly reviews and rolling projections
Looking forward, I plan to design and implement a performance evaluation process in 2016 for the board and all the senior management roles.There was a period of time when board members felt these changes were tedious but then they begantosee the benefits and how powerful it is to help movethe organization from reactive mode to proactive mode.
Laurel Murray
Corporate Director
President, Murray Management Consulting Inc.
March 2016
Laurel Murray shares her insights on what it is like to serve on a Crown Corporation Board.
How did you get appointed to a Crown Corporation Board?  
While I was consulting, I had an engagement doing work with financial management practice, working with Dalton McGinty.  They help with financial management and risk management. And they were looking for people with experience on Boards with good skills, and they also wanted to have diversity on their Board. I was invited to apply for this new role. They gave me an option of 3. I interviewed first with LCBO an got selected.
What is unique about serving on a Crown Corporation Board versus a For-Profit Board?  
With respect to the LCBO, there are more similarities than differences.  Commercial Crown has a very strong for profit focus.  The Board of Directors has a fiduciary responsibility for governing the organization and has the authority to do so, similar to the private sector.  Audit committees and HR committee are sub-committees of the Board of Directors. With respect to the LCBO, as in the private sector, the Board delegates authority to the Audit Committee for financial oversight.  The major difference between a Crown Corporation Board and a for-profit Board,is with respect to the appointment of Board members.Unlike the private sector, where the Board nominates members for appointment, with the Crown the Board recommends names but the government, as the sole shareholder also nominates members and has the exclusive authority to appointment members to the Board.
What is the most significant contribution that you made while serving on the LCBO for 10 years?
I chaired the Audit Committee and enhanced the effectiveness of the committee during my tenure. I was the lead Board member in the review and recommended approval of the annual audited financial statements, the development of LCBO's Enterprise Risk Management regime and the revitalization of the corporation's internal audit function.  As Audit Committee chair and the only professional accountant on the Board at the time, I led the oversight of LCBO's successful conversion to IFRS.
What advice would you make about seeking Board opportunities for a Crown Corporation?  
Determine what unique skills and expertise you have to offer and do research to identify provincial and/or federal Crowns where these skills and expertise may be of greatest benefit and where you have an interest.  At the Ontario level, there is a public appointments secretariat that outlines all of the provincial Crowns as well as Board members and their related terms of service.  Complete an application on line and look to follow up with the Secretariat.   If you don't have extensive skills and/or expertise, it's often beneficial to seek Board experience on a not-for-profit organization to build up your experience. It also provides opportunities for you to network with others who can often be invaluable in recommending you for other Board seats.
What key learnings can you take from serving on a Crown Corporation and apply to a For-Profit Board?  
I learned a tremendous amount during my time on the LCBO Board; both technical skills and experience through chairing the Audit Committee for a corporation with annual revenue in excess of $5B, and in the discussions and work of the full Board. I have learned that my financial expertise as a Chartered Accountant combined with my Audit Committee Chair experience and lead Board member in the development and oversight of ERM are additional learnings and expertise that are relevant to serving on a for profit Board.
If you are interested in finding out what Ontario Public Appointments are available, please visit https://www.pas.gov.on.ca/scripts/en/advertPositions.asp.
 Violet Konkle

Corporate Director
February 2016
Interview with Violet Konkle, Corporate Director for Not-For-Profit and Corporate Boards.
Can you speak to your experience on a not-for-profit board versus a public company board? Are there differences?
Both types of boards take time, and are expected to provide thoughtful and insightful oversight, whether reviewing strategy or ensuring proper governance. It's also important to understand that there will be a learning curve with both, so a proper orientation program is vital in both cases to ensure that the new Director ramps up as effectively and efficiently as possible. From a governance pointof view, a Director should not assume that there is a difference in terms of the duty of care expectations. As far as financial controls, risk management and payroll,good governance is always important. And ensuring sound strategy is imperative for both. And on both types of boards, ensuring strong CEO leadership and succession planning is the purview of the Board.
The main difference between not-for-profit and corporate boards is the type of stakeholder and regulatory obligations you must address. Oncorporate boards, you are responsible to the corporation and must consider the interests of all stakeholders. The shareholders in a not-for-profit are different, with donors replacing shareholders, but both expecting the board to act appropriately, representing all stakeholders.
One of the current hot topics on corporate boards is shareholder activism regarding executive compensation, ensuring executive compensation reflects shareholder returns and results.Not-for-profit boards do not experience the same level of scrutiny on executive compensation, but a frugal culture around administrative cost controls is important to ensure that donor funds are directed to the work of the not-for-profit. So the budgeting and cost control disciplines required of a corporate board apply to not-for-profit boards as well. In not-for-profit boards, Directors are still expected to hold management accountable as good stewards of the funds managed.
What attributes/skills do you bring to a not-for-profit experience?
When I joined the board of Habitat for Humanity, they wanted someone with retail experience who had experience in the role of a CEO. They also needed someone with experience with HR and compensation. Based on my skill set, I have also provided strategic insight into the Restore business, which is the Habitat retail outlet. I also served on the Risk Assessment Committee, as Health and Safety governance is an important element for Habitat for Humanity building sites. And I am currently on the Finance Committee.
What attributes/skills do you bring to a public company experience?
The governance committee on Boards will typically prepare a matrix of board membership requirements and highlight the skills and experience of current Directors. This will identify the gaps and help to hone the search criteria for new Directors. All corporate boards require strong, independent financial backgrounds for the Audit Committee, and typically operational and/or general management experience for the Human Resources and Compensation committee.
I asked myself what I could do to add value based on the board needs at the time. I had leadership experience as a CEO and could bring real life operational context to the board. An additional strength was that I understood retail and logistics/supply chain environments.
Are there any tips you would to share our Women Get On Board members to help empower them in seeking out board roles?
Think about what your passions are and where you believe you could add value. Also consider whatboards interest you and then do some research to assess their likely needs relative to your strengths.  See who is currently on the board where you might fit well with your particular skill set. You can even call the chair and put forward an expression of interest.
As you look at the matrix of board member requirements, bear in mind that industry knowledge and general executive leadership are important backgrounds to bring to the board table. Sometimes there's a reluctance on the part of women to take on senior general management leadership roles. Don't be afraid to get into the heart of the business to develop your skills. There is definitely a need for more women of those capabilities to serve on boards. As you build your toolkit and capabilities in readiness to serve on boards, don't be shy about asking for these senior general management roles. Some roles will be tough, but we should be bold and give ourselves permission to go after those roles.Done well, they can be immensely gratifying. Consider the "art of the possible" and be prepared to take the risk to go after it. Do it with confidence and conviction and know that it can be done so you can be a role model to others!
Silvia Montefiore shares her insights on serving on Hospital Boards.
Tell us about your experience on serving on a hospital board and what committees do you serve on?
Silvia: I've been serving on the board of William Osler Health Systems for three years. This health system includes Etobicoke General Hospital, Brampton Civic Hospital and Peel Memorial Hospital (under construction). I currently serve as Chair of the Resources Committee, which is similar to an Audit Committee. Some of the responsibilities on this committee include reviewing the financial statements and related financial reports, including the capital and operating budgets, and recommending them for approval by the board, reviewing the capital projects such as building the new hospital and upgrading Etobicoke General, including reviewing the related financing arrangements and overseeing the work of the auditors.
What type of due diligence did you do to determine if you had the capacity/skills and commitment to serve on a hospital board?
Silvia: I met with two members of the governance/nominating committee of the board, as well as the CEO and board secretary. I asked lots of questions about the time commitment required and the amount of involvement required. I also spoke with other KPMG partners who serve on hospital boards to find out what I should expect. Since I didn't have any previous experience in healthcare, I was prepared for a huge learning curve. However, I was willing to take on the challenge and learn the issues in this field.
Do you have to fundraise in your role as a member of the hospital board?
Silvia: We have a separate foundation with its own board that takes care of fundraising. Most hospitals are structured this way. I don't serve on that board, but I do get involved in other ways. There is an annual fundraising concert where KPMG is a sponsor. That's a big part of our contribution.
How long is your term on the hospital board? Is there a succession plan for your replacement on the board or committees you serve on?
Silvia: Our board members typically serve three consecutive terms, and each term is two years. Part of the succession plan is to ask each member on the board if they have anyone in their network that would be a good candidate. It's also important to ensure diversity of its Board members, and to ensure a balanced representation of board members who live in Etobicoke and Brampton/Peel. The nominating committee handles most of the work of finding new board members.
What is the one take-away you would like to share that you learned about serving on a hospital board?
Silvia: Don't underestimate the amount of time required, especially when you're also working full-time and it's an industry which you may know little about. Be prepared for the time commitment. There are regular board meetings to attend, plus several sub-committee meetings and meetings with certain executives to prepare for each board meeting. Also, you may be required to attend certain community events and ceremonies.
Overall I've found my experience working on a hospital board to be really rewarding. It's great to know that I'm helping to improve the quality of healthcare in my community.
It was a bittersweet day this past September 12th, as I sat in my last board meeting for CODE in a meeting room in Ottawa.
CODE is Canada's leading international development agency uniquely focused on advancing literacy and education in some of the world's regions in greatest need. I was asked to join the board in 2007 as I brought a diverse skillset to the table including governance and not for profit experience. Being bilingual as well as a woman were two additional points in my favor. I felt honored to be a part of such a fascinating organization and such an impressive group of talented people. The work that CODE does is unique as a Canadian NGO and also as an international development agency. Its innovative approach: 'Reading CODE' is to work with local teachers, librarians, writers, and publishers to support and sustain the development of literacy learning in K-12 schools in Africa, the Caribbean and now in Canada with the a literary book prize for First Nations, Metis and Aboriginal communities (it is worth checking out their programs here: www.codecan.org and supporting their work).
I became Chair of the Governance and Nominations Committee shortly after joining the board, then Vice-Chair in 2011, Chair of the Board in 2012-2014 and was Past-Chair for 2015. I continued with my role on the Governance and Nominations committee throughout, where I instigated a number of new initiatives and changes to improve the organization's governance processes, including a review of the governance structure, overseeing CODE's compliance with the new Canada Not For Profit Corporations Act, revising the board terms of office, creating a board matrix and a new board recruitment process, and instituting an executive rotation (Chair, Vice-Chair, Past Chair). I also co-created a new event for CODE in Toronto with a close friend, the Read Africa Ball, which was held three years in a row to fundraise and 'friendraise' for the organization. An event that we are in the process of re-inventing for better impact.
My proudest moment with the organization was an opportunity to go to Africa and to represent CODE in Senegal (the country where I spent most of my childhood). Once there I visited some of the schools in their program with their partner organization on the ground as well as their Ministry of Education to promote CODE's approach and impact on teacher training. The reception we received at the schools made me feel like a rock star. My fellow travelers, another board member, a CODE staff member and I were swarmed by beautiful children smiling, laughing and chanting. In one of the more remote schools (4 hours outside of the capital of Dakar), we were gathered in the school yard with all of the teachers, children, principal and some parents, where they held a welcome ceremony in our honor and sang the national anthem… which I was still able to remember well enough to sing along to. It was probably one of the most touching moments I have ever experienced.
It's one thing to sit in a boardroom in Ottawa, overseeing a strategy, a budget and a work plan, but entirely another to experience firsthand the impact that CODE has on so many children, teachers and publishers on the ground. The impact it had on me was profound, as well as the impact on my perception of the organization and the incredible work it does. It made me proud to be even a small part of what this Canadian NGO has created. Being on a board is so much more than attending meetings. I believe that it is important to become a part of an organization, to embrace its culture, its mission and what it stands for and to have passion for what it creates, in order to be an effective and valuable board member and a contributor.
Sharon Ranson is one of our Corporate Director Members and President of The Ranson Group – Executive Coaching Boutique. Sharon shared advice and insight on how to transition smoothly into your role on a Board.
What tips could you share with our members that helped make your transition from being an executive to leading and serving as a Corporate Director?
Sharon: It's really about developing your network, meeting people, and hearing about opportunities. Try to think of the skills you have that are relevant to the board that you want to join. Then package those skills in a way that will allow boards to see your value.
How do you mentor and support other women who are on Boards?
Sharon: I spend time developing relationships with other women board members and get to know them as individuals. Sometimes that means asking them out to lunch and talking about where they are and what direction they want to take. Networking and making introductions is also important. I believe women need to support each other.
Do you take time outside the Boardroom to get to know the senior management team? If so, describe the unique contributions you have made.
Sharon: In life, there are a lot of things you can delegate, but you can't delegate relationships. I spend time getting to know the senior management team at dinners and other events. I take a personal interest in the people I work with. Inside the boardroom decisions are formalized, but outside the boardroom is where you cultivate relationships.
How do you ensure you use the "Nose-in, Fingers out" policy as a Corporate Director?
Sharon: It's important to remember that you are not on the board to run the business, just to oversee it. However, there are times when you need to roll up your sleeves and get involved when the organization doesn't have enough support to make things happen. The biggest challenge is to strike a balance.