How to Build Your Board Resume
November 23, 2023 | 12:00 – 1:00 PM ET
Virtual
Toronto
June 7, 2023 | 4:45 PM – 7:00 PM ET

Vancouver
April 25, 2023 | 3:45 PM – 6:00 PM PT

Calgary
April 27, 2023 | 8:00 AM – 10:00 AM MT

Ottawa

May 3, 2023 | 4:30 PM – 7:00 PM ET
These members-only in-person events will focus on elevating your board effectiveness and provide practical insights and tools to empower women leaders with the skills and confidence to lead and serve on boards. The presentation is facilitated by Deborah Rosati and includes breakout groups and networking.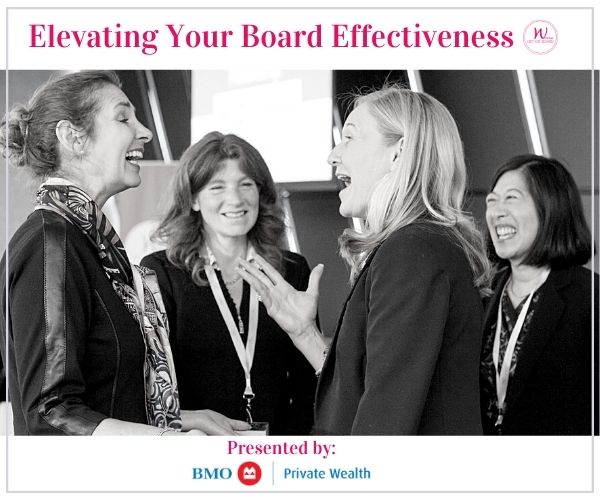 These sessions will focus on three key areas:
1. Finding Your Voice in the Boardroom
2. Emotional Intelligence in the Boardroom
3. Elevating Your Board Leadership
Attendees will receive a copy of Deborah Rosati's E-Book Elevating Your Board Effectiveness – Fourth Edition in a follow-up email after the event.