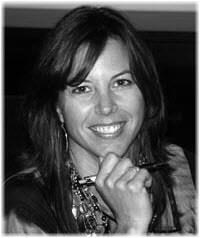 It was a bittersweet day this past September 12th, as I sat in my last board meeting for CODE in a meeting room in Ottawa.
CODE is Canada's leading international development agency uniquely focused on advancing literacy and education in some of the world's regions in greatest need. I was asked to join the board in 2007 as I brought a diverse skillset to the table including governance and not for profit experience. Being bilingual as well as a woman were two additional points in my favor. I felt honored to be a part of such a fascinating organization and such an impressive group of talented people. The work that CODE does is unique as a Canadian NGO and also as an international development agency. Its innovative approach: 'Reading CODE' is to work with local teachers, librarians, writers, and publishers to support and sustain the development of literacy learning in K-12 schools in Africa, the Caribbean and now in Canada with the a literary book prize for First Nations, Metis and Aboriginal communities (it is worth checking out their programs here: www.codecan.org and supporting their work).
I became Chair of the Governance and Nominations Committee shortly after joining the board, then Vice-Chair in 2011, Chair of the Board in 2012-2014 and was Past-Chair for 2015. I continued with my role on the Governance and Nominations committee throughout, where I instigated a number of new initiatives and changes to improve the organization's governance processes, including a review of the governance structure, overseeing CODE's compliance with the new Canada Not For Profit Corporations Act, revising the board terms of office, creating a board matrix and a new board recruitment process, and instituting an executive rotation (Chair, Vice-Chair, Past Chair). I also co-created a new event for CODE in Toronto with a close friend, the Read Africa Ball, which was held three years in a row to fundraise and 'friendraise' for the organization. An event that we are in the process of re-inventing for better impact.
My proudest moment with the organization was an opportunity to go to Africa and to represent CODE in Senegal (the country where I spent most of my childhood). Once there I visited some of the schools in their program with their partner organization on the ground as well as their Ministry of Education to promote CODE's approach and impact on teacher training. The reception we received at the schools made me feel like a rock star. My fellow travelers, another board member, a CODE staff member and I were swarmed by beautiful children smiling, laughing and chanting. In one of the more remote schools (4 hours outside of the capital of Dakar), we were gathered in the school yard with all of the teachers, children, principal and some parents, where they held a welcome ceremony in our honor and sang the national anthem… which I was still able to remember well enough to sing along to. It was probably one of the most touching moments I have ever experienced.
It's one thing to sit in a boardroom in Ottawa, overseeing a strategy, a budget and a work plan, but entirely another to experience firsthand the impact that CODE has on so many children, teachers and publishers on the ground. The impact it had on me was profound, as well as the impact on my perception of the organization and the incredible work it does. It made me proud to be even a small part of what this Canadian NGO has created. Being on a board is so much more than attending meetings. I believe that it is important to become a part of an organization, to embrace its culture, its mission and what it stands for and to have passion for what it creates, in order to be an effective and valuable board member and a contributor.