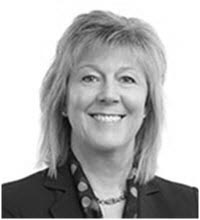 Corporate Director, Janet Cloud speaks about her experience while obtaining her ICD.D.
Why did you apply for the ICD-Directors Education Program (DEP)?  
I have been on not-for-profit boards for many years, and I wanted to transition to a corporate board.  I always wanted to contribute and have an impact in the corporate world and I felt that a governance education would be a great starting point to prepare for being on a corporate board.
What key take-aways from the DEP have helped you in being an effective director?
During many of our classes we were given complex case studies and I was surprised at the number of times that each group came up with vastly different solutions for the same scenario. The course is good for broadening your awareness and learning what you don't know. Also, we learn where to search for solutions when we don't have any. Often there isn't one right answer. We also gain an awareness of the process and duty of care and fiduciary duties. It's really about due process and common sense when seeking to do the right thing.
Did you found it a great networking opportunity to meet senior executives and serving Corporate Directors?
Very much! I now have another 40 plus people in my network as I search for board opportunities. The course work was so intense, that it built a sense of camaraderie among us. We all got comfortable with each other, and started to feel more inclined to recommend you to others. The opportunity to learn from such competent people from all different backgrounds and industries was fantastic! I can't recommend it highly enough.
Would you recommend this governance education program to aspiring directors?
Yes. ICD opens up doors for board opportunities, business opportunities and networking opportunities.
What is your plan to stay current on governance topics?
Organizations like ICD and Women Get On Board will be extremely helpful in that regard. They offer events where I can meet more people and hear their stories, as well as stay abreast of current trends. ICD also gives us access to literature for research and education. Rotman is another great source of education through their courses. Also, the boards that I'm currently associated with offer Board education.