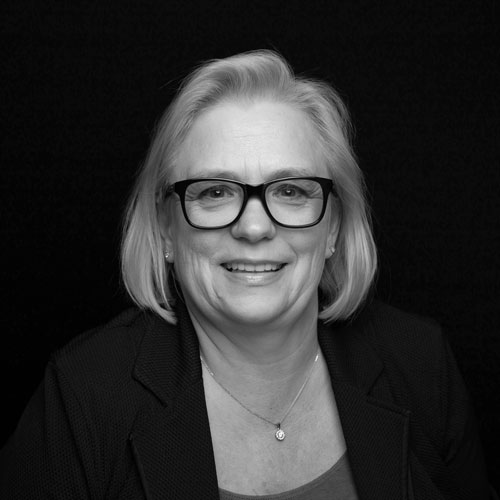 Corinne Boone, BA, MES, CDI.D, serves as Board Chair for the Canadian Energy Research Institute.  She recently joined the Board of EfficiencyOne and the Independent Review Committee member for the Waratah Alternative ESG Fund.   She is an environmental economist with a boutique consultancy focusing on carbon markets, sustainable finance and environmental, social and governance (ESG) factors.  Previously, Corinne held senior positions with Hatch, Cantor Fitzgerald, and Ontario Power Generation.
How did your background inspire an interest in board work?
I read Our Common Future in an undergrad environmental economics course. I was completely inspired by its vision of putting the environment and economy on equal standing. From the moment I read that book, it became my passion and I knew what I needed to do in my professional life. However, I also knew that I wanted to focus on integrating sustainability from a business perspective – it's a business issue at its very core.
I was a pioneer in global carbon market development and facilitated numerous multi-million-dollar transactions focused on technology and greenhouse gas emissions reduction projects. I have also built highly successful environmental businesses in the mining and metals and financial services sectors.
The challenge that I saw throughout is that I always seemed to be pushing from the outside looking in when it came to integrating sustainability into the core of business operations. It was challenging to work in the environment and sustainability sector during economic downturns. I started thinking that I should pivot and focus on board opportunities because that's where the purpose, mission, and strategy are established. Issues of climate and ESG have become increasingly important and Boards are re-examining their strategy. There's a role at the board level to integrate ESG into the business framework. If it's embedded at the board level, then it's going to get operationalized in the business.
How did your board journey start?
I sat on several not-for-profit boards and advisory committees over the years. Then I was approached by the Canadian Energy Research Institute (CERI) to potentially serve as their Chair. We have insufficient, high quality Canadian-specific energy sector data and analysis to support a national energy transition. CERI helps fill that gap. Joining the CERI Board enables me to gain board level experience while also promoting the need for Canadian-focused data on energy and environmental issues.
What was it like to enter as a Chair of the Board?
It was a good opportunity for me to really understand the role of the Chair versus the members. The Chair's role is to be neutral but supportive. The Chair provide insight and guidance working in partnership with the board to develop the strategy, mission and vision as well as a governance structure that effectively represents stakeholder interests. Being Chair requires me to take my experience and leadership qualities and provide guidance to the Board as well as provide oversight and support to the CEO. It's a really big change from reporting within an organization as a senior executive at an operational level.
How did networking help you on your board journey?
There's always a connection. It's rare that you will get on a board where you didn't know an absolute soul or you weren't recommended. I joined the ICD and those networking events are amazing. I joined Women Get on Board recently, and I also talk to a lot of board members one-on-one. Women should be supporting women to get more women on boards. It is competitive to get on boards and you need to be qualified. But as women, as leaders in our field, we should be looking for ways in which to bring others along with us. I think that's still a huge challenge.
What role has mentoring play for you?
One of my long-term mentors put my name forward to the CERI board. In addition, I worked with an executive coach who was very instrumental in helping me decide that I wanted to focus my search on board opportunities. I was conflicted because I'd always been told that you need to have a traditional job. She asked, "At this point in your career, do you want a real operational job, or do you want to be on a board?" I realized that I was passionate about the board track. She became a mentor essentially. I also did the ACE Board Training for Women with Michele Ashby, which really helped me to develop my confidence. It focuses not just on the aspects of what you need to know to be effective on a board, but also on the things that you really need to be aware of about yourself and others in terms of women getting on boards.
I'm really driven by the need to really bring our young professionals along with us. We have a responsibility to mentor and to help develop young professionals and bring them along with us at every opportunity. We should be doing whatever we can to mentor them.
What's next for you?
I'd like to add another corporate board or possibly two. I'm focusing on mining and metals, energy, and the financial services sector. The reporting requirements are expanding, and shareholders are increasingly demanding ESG factors be considered at the board level. I believe there's a need at the board table for people like me with deep experience and skills in climate change and sustainability with a very business-oriented perspective.
What message do you have for those younger women you'd like to bring along?
Anything is possible. Be confident in your abilities and your skill set.  Trust your gut. Do what you're passionate about.  Don't get stuck in a model of working your way up the ranks, because you can do anything that you want.  Find the right work/life balance to keep healthy and maintain your family relationships and friendships. And, always pay it forward.